Hello all,

Our gathering of old friends and new friends and classic boats in Beloit was great fun. We had a good turnout of FGC members and many others as well. Good weather and the hospitality of the Star Zenith Boat Club added to a most enjoyable weekend on the Rock River in beautiful Wisconsin.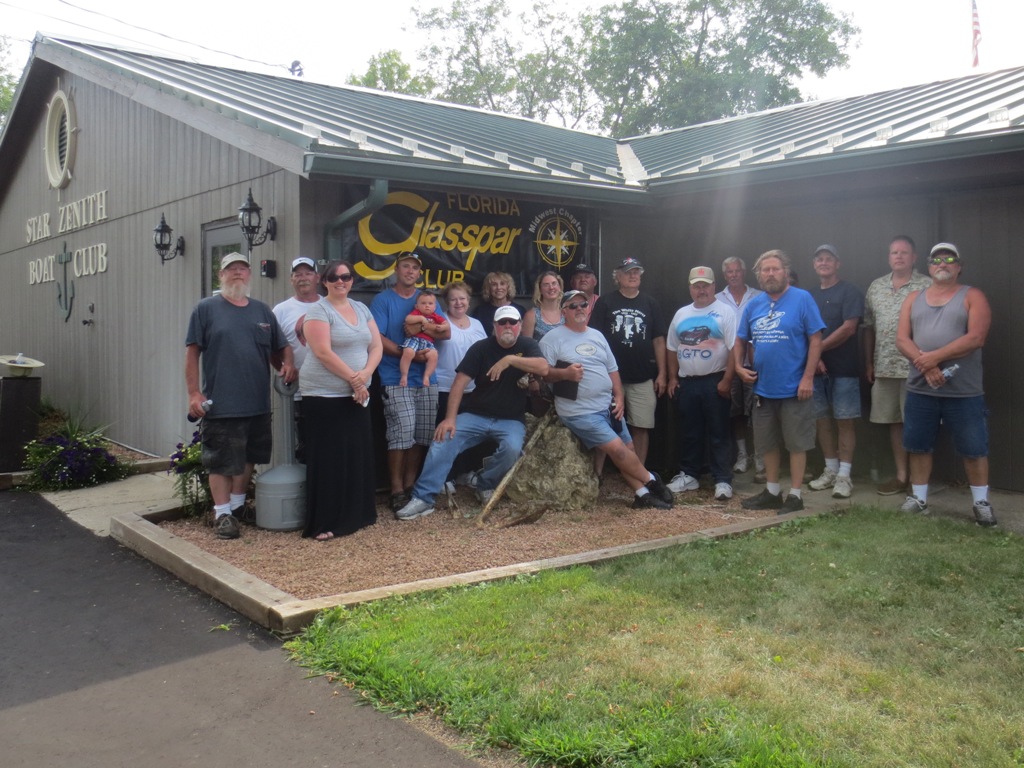 Becca and Byron Schafer's 65 Seafair Sedan. The Merc 115 is a misnomer as there is 140 HP 'Tower of Power' packed into that cowl. This Glasspar is a mover.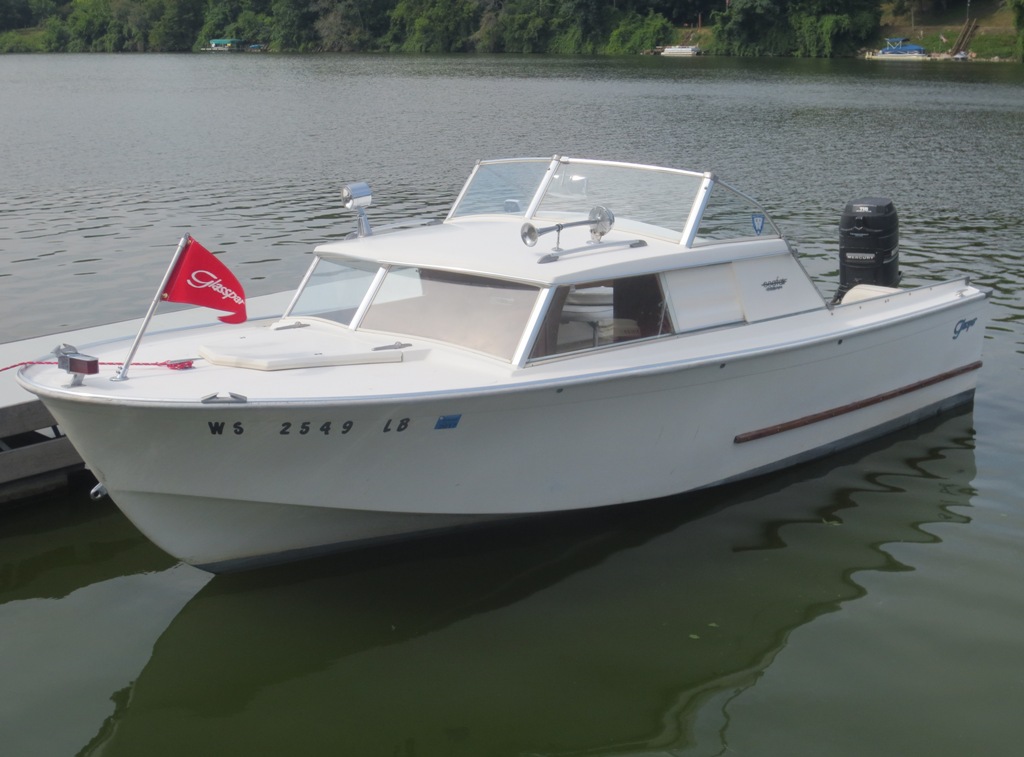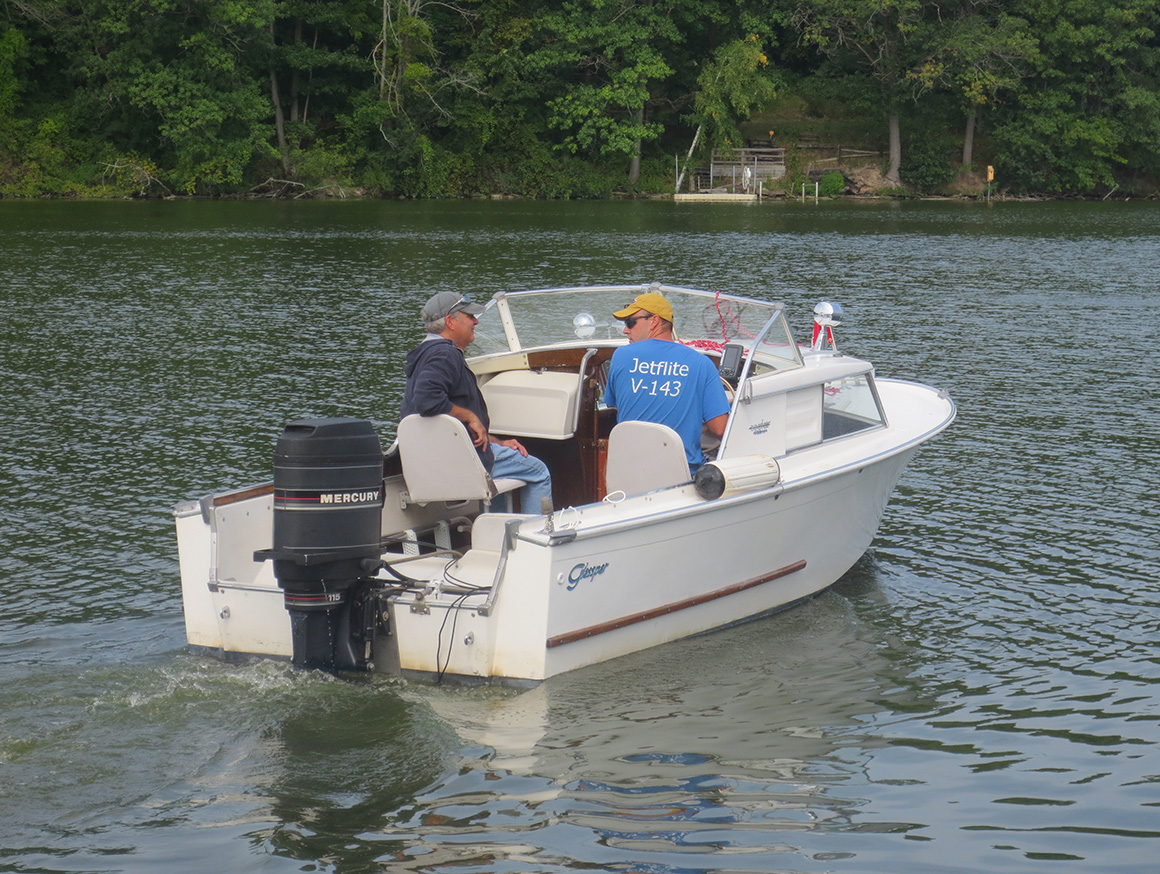 Bill Bernards 59 Avalon. Bill brought his Glasspar all the way from Ohio.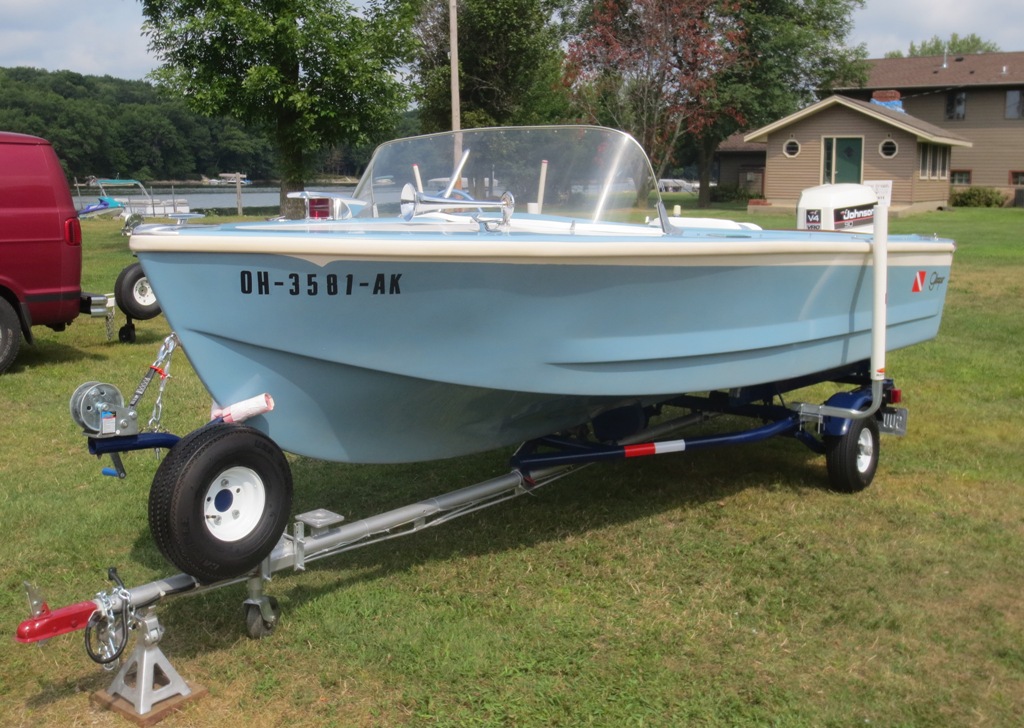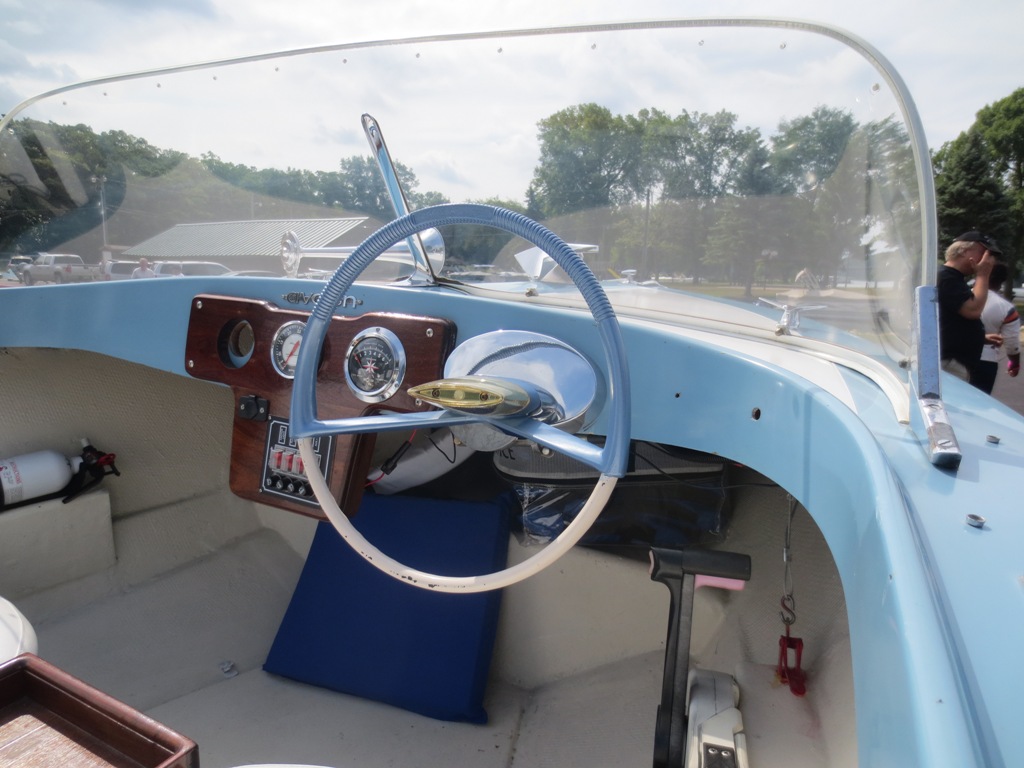 A very clean 57 Chris Craft Cavalier owned and restored by Hal Natchenburg.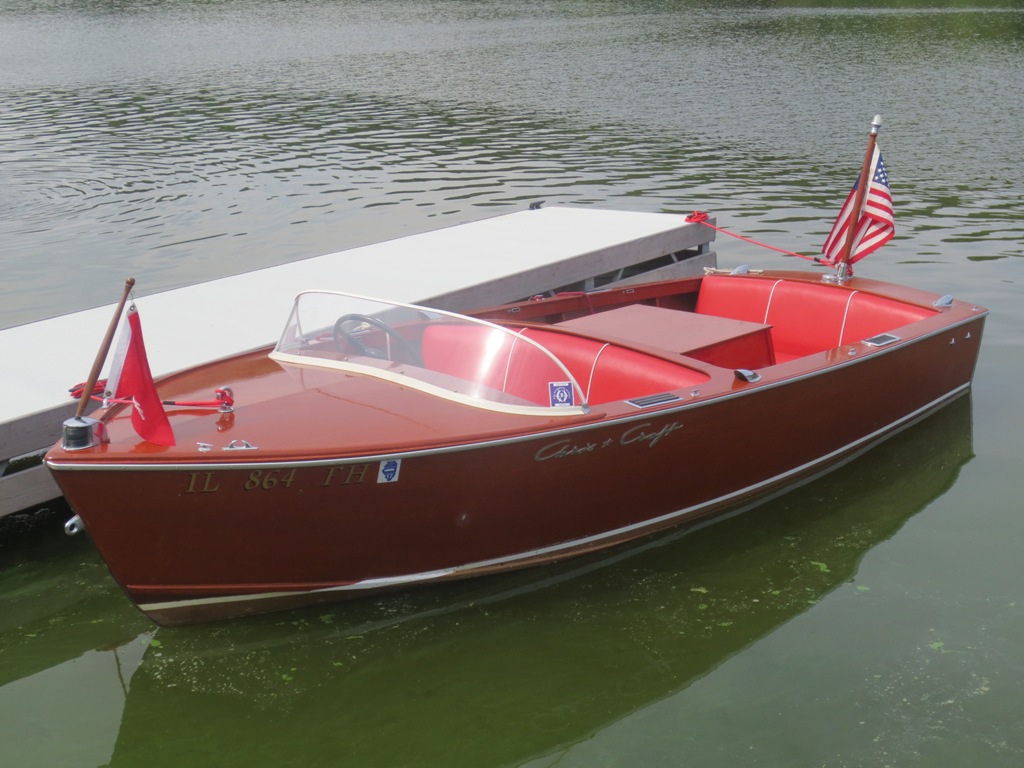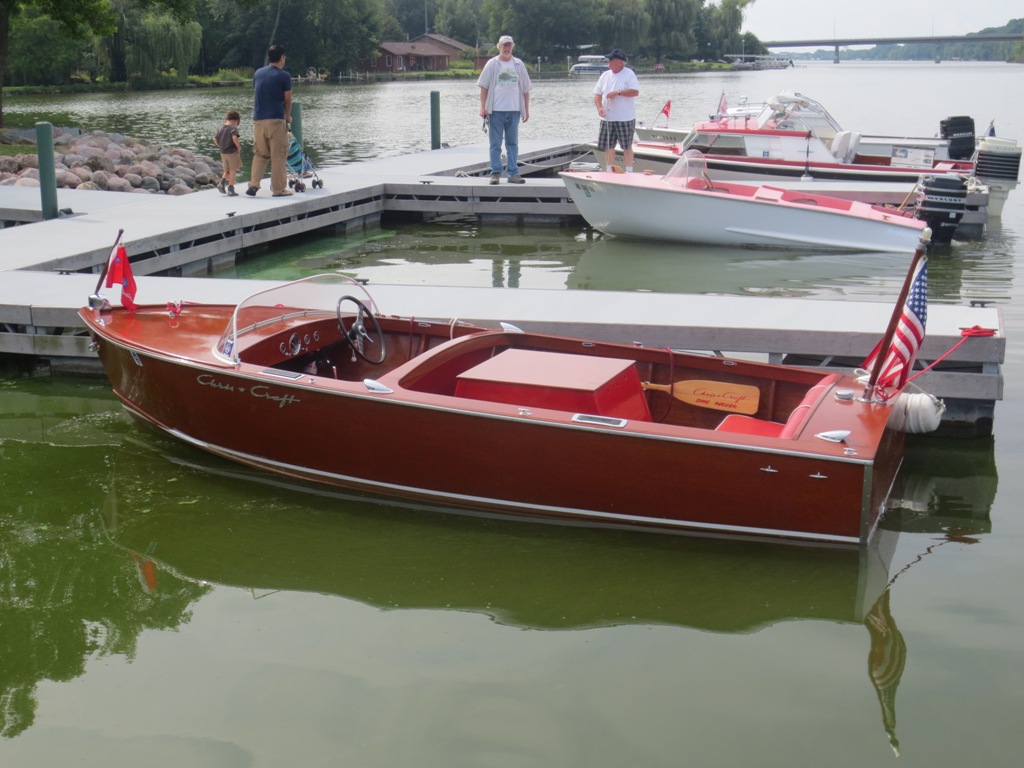 Marty Monson's cool 56 Speed Queen with 66 Merc 500. Taking video Bob out to shoot some 3D video.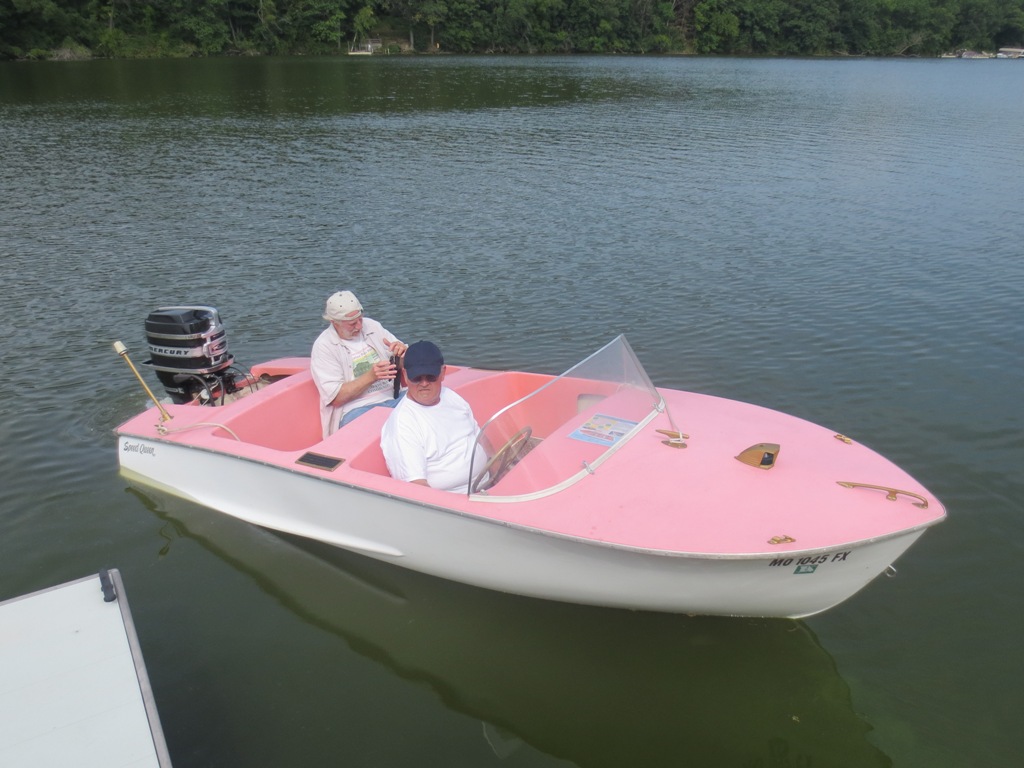 All original 61 Elgin owned by Ed & Vicki Dewitt.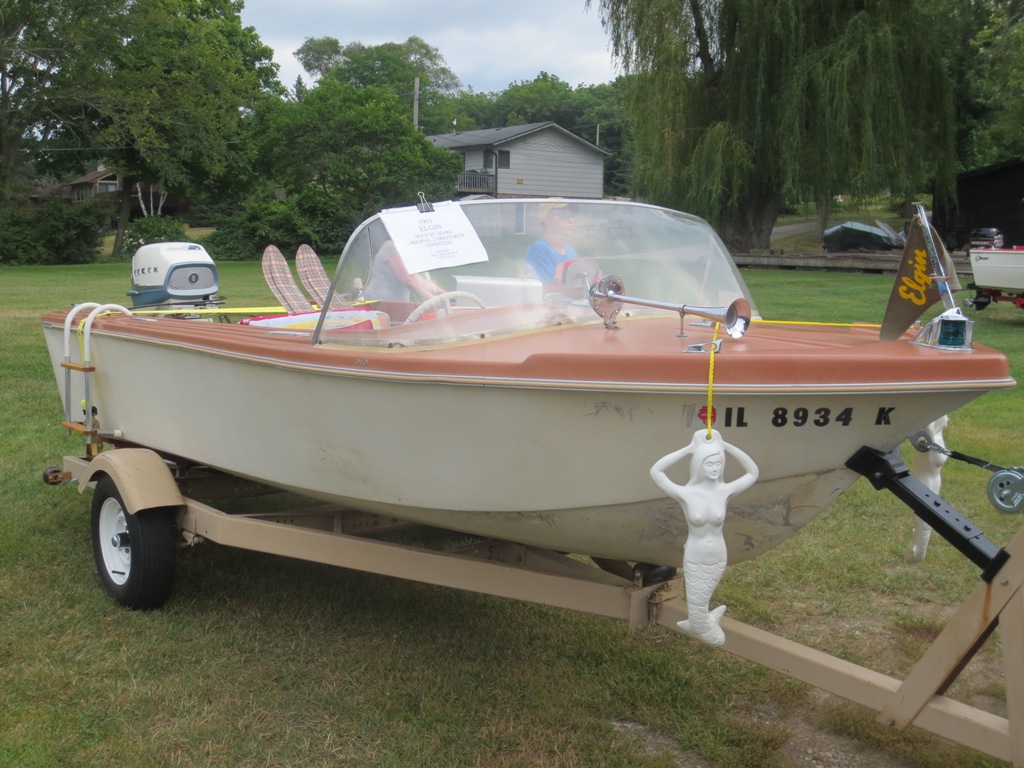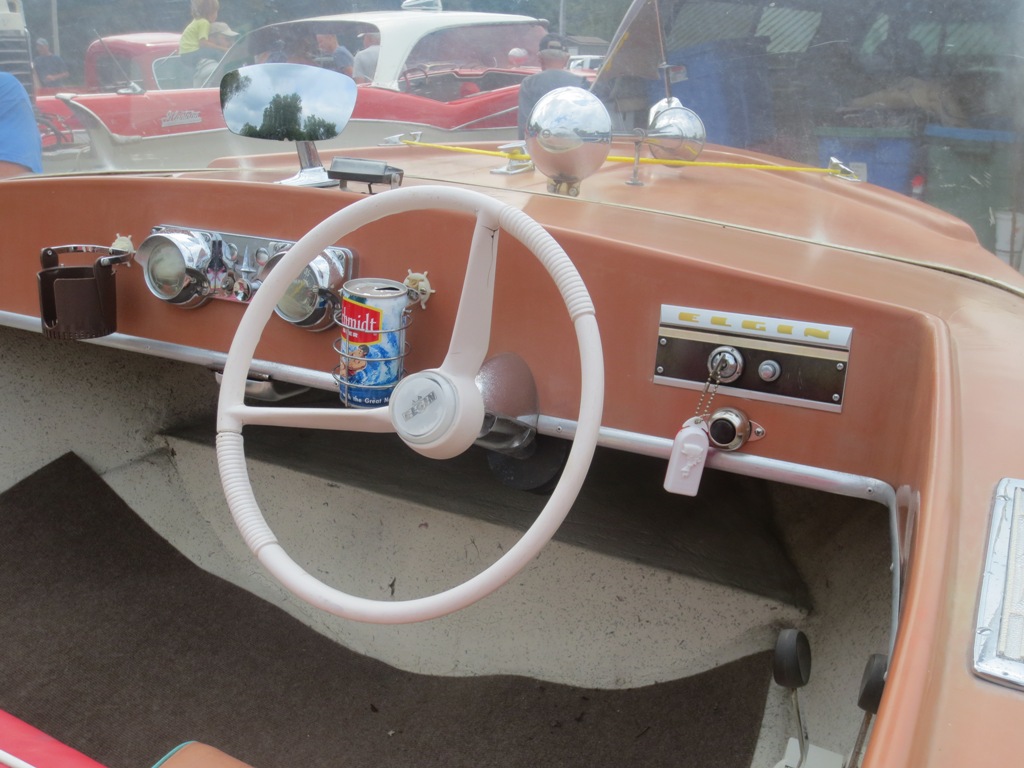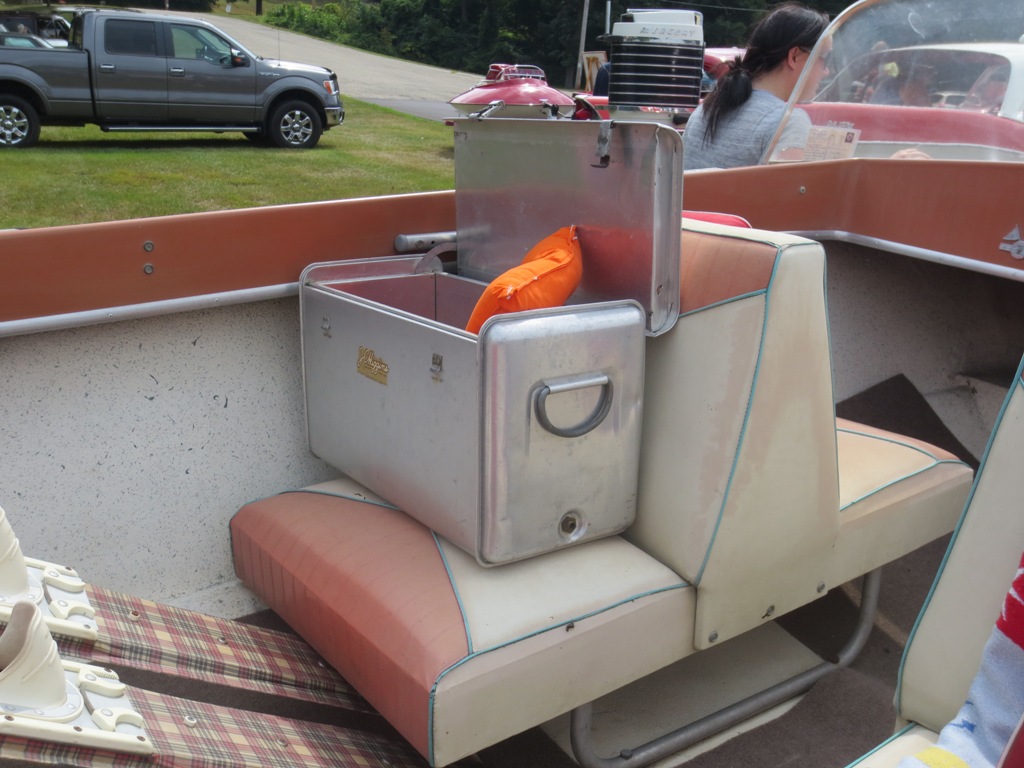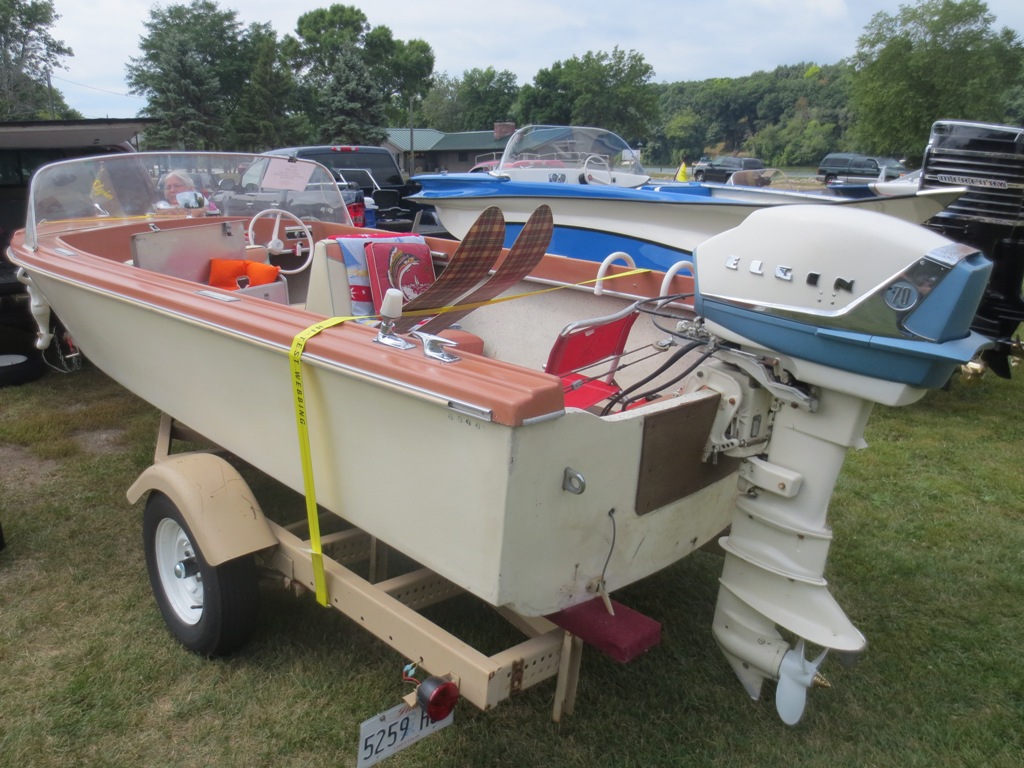 The complete package. Del Van Emmerick's sweet 1938 Ford pulling the 60's Circraft, or is it Saucer Hydro, let's just call it the Saucer Boat.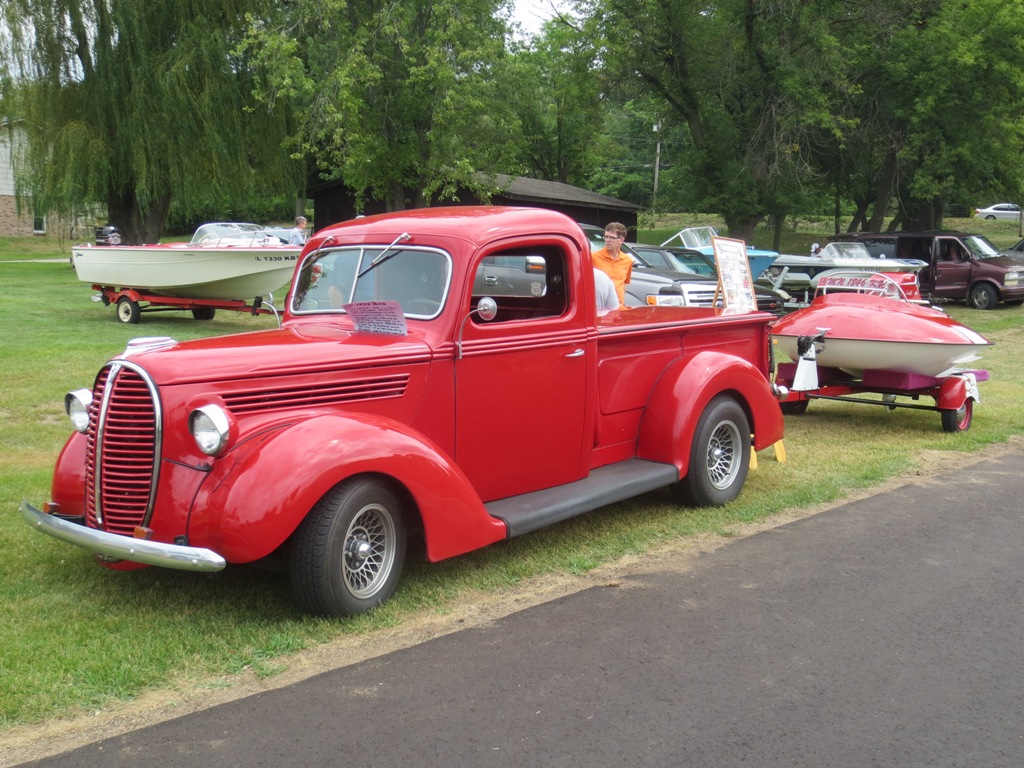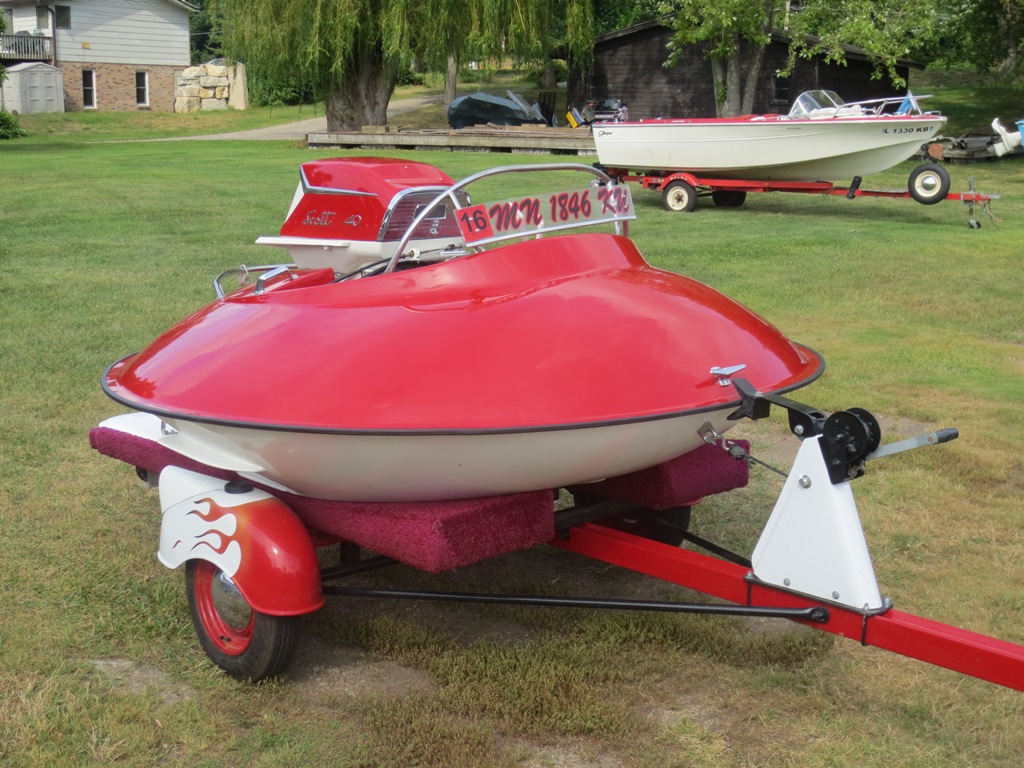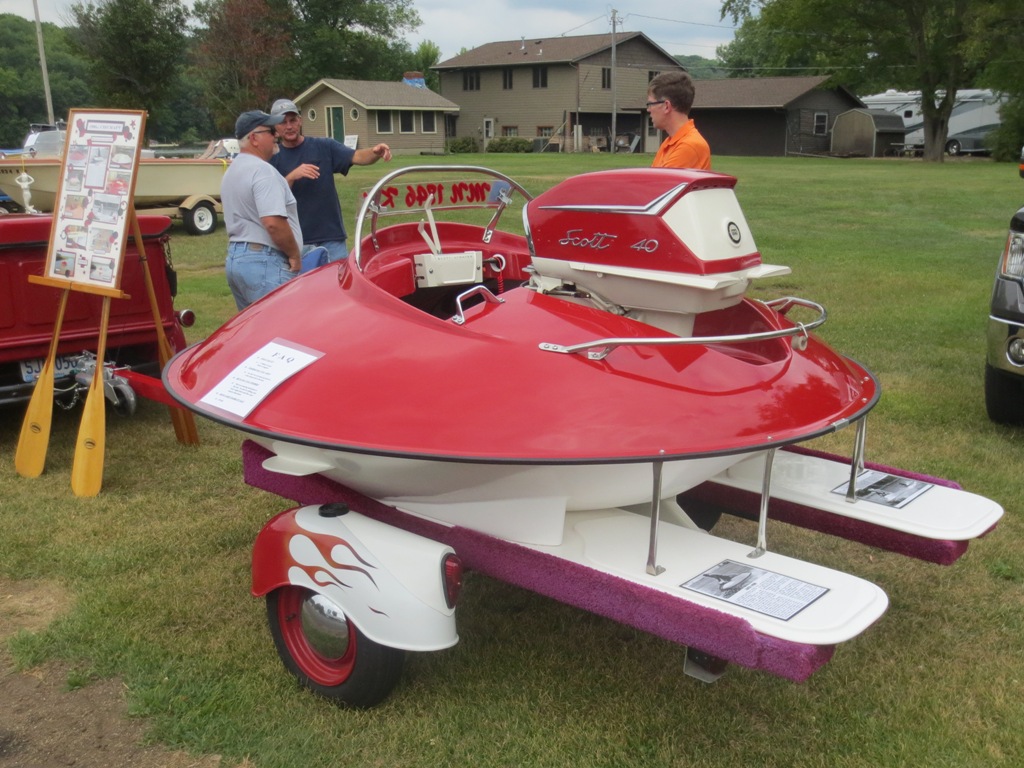 Gene Notz and his buddy Bob with his latest find,'007',a 1960's? Hydrocon with custom paint job. This is a beauty with lots of potential.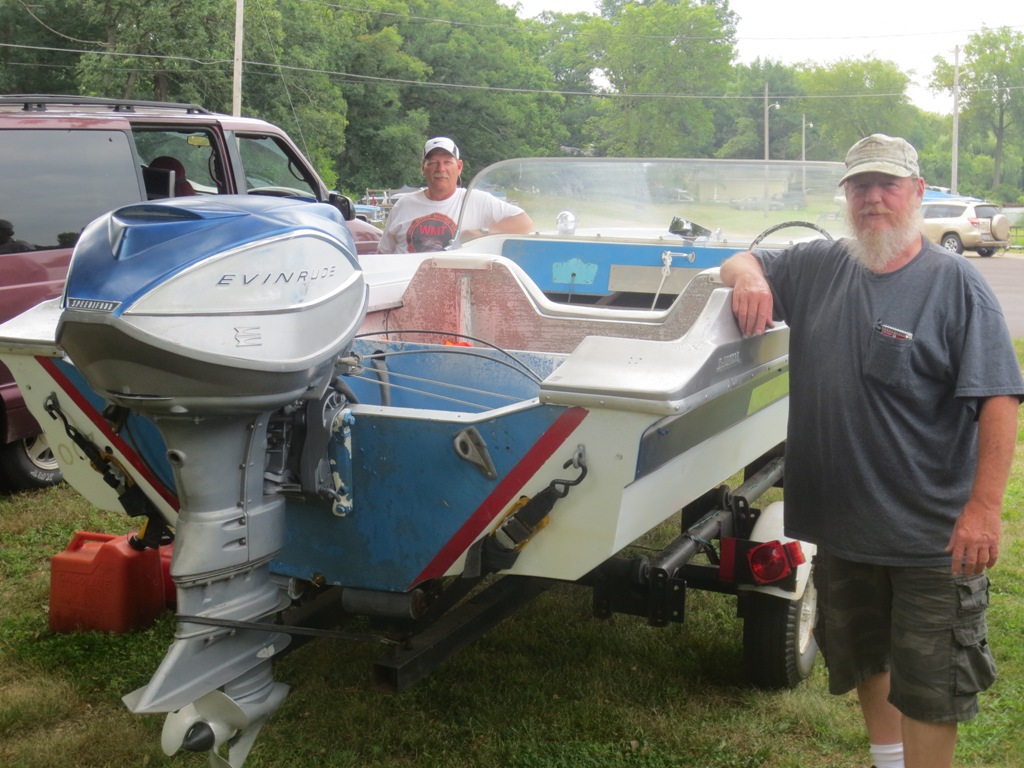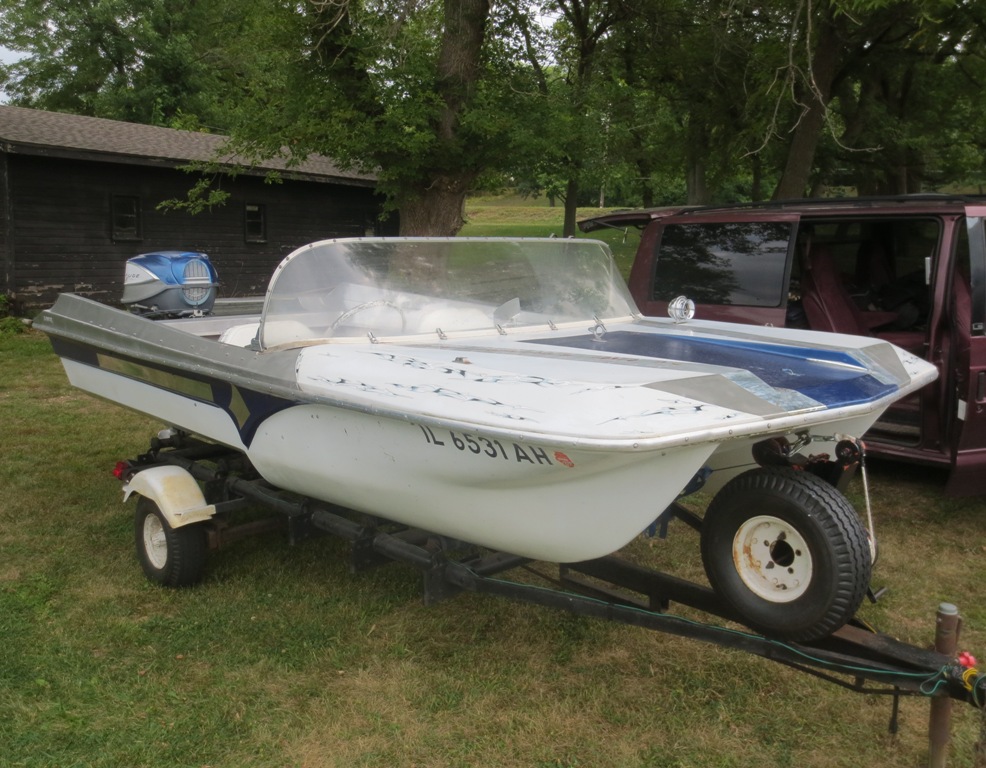 Coach just picked up this 68 Chrysler Charger 183 with OMC/ Buick V6 I/O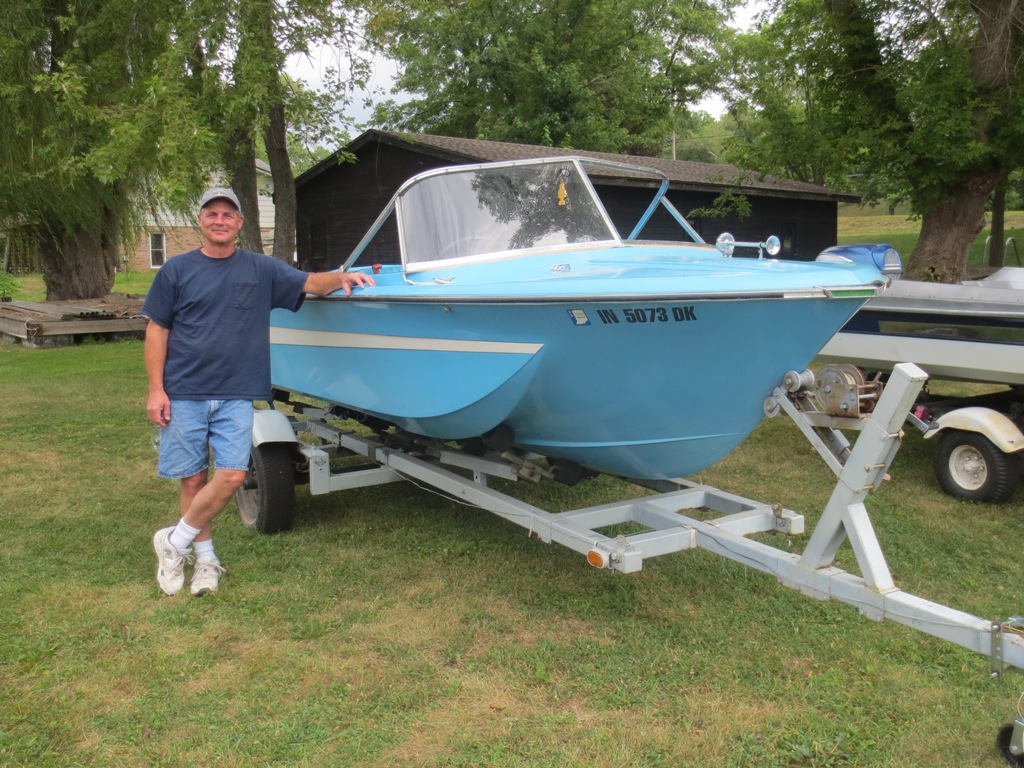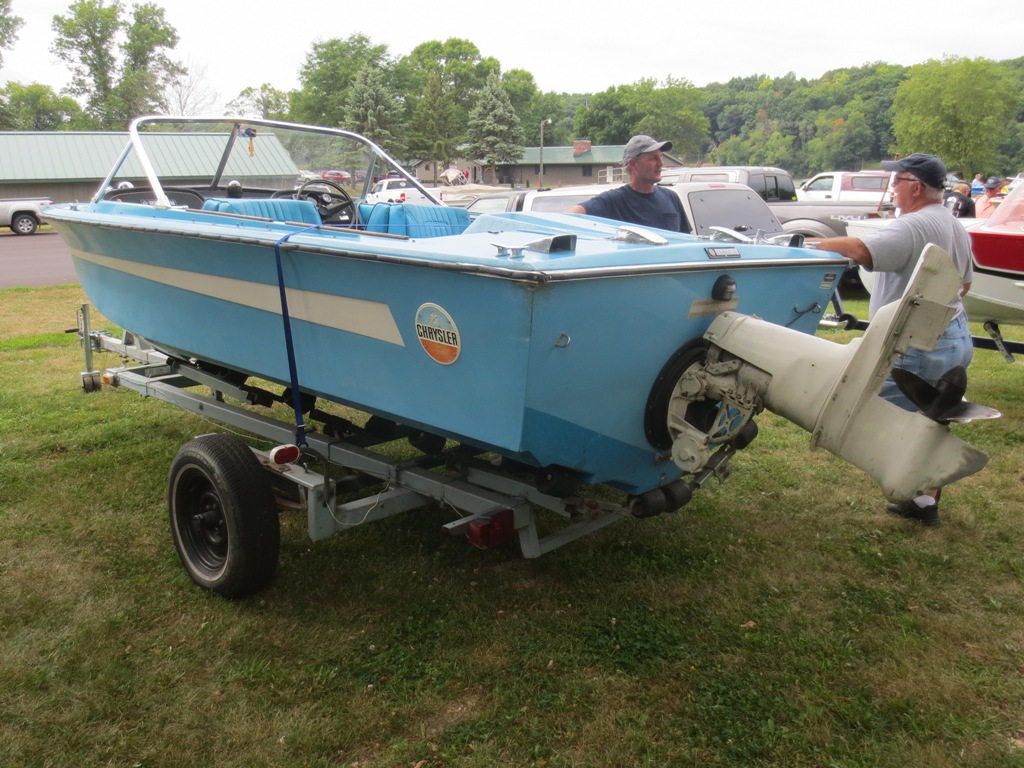 A beautifully restored 59 Lonestar Malibu with 56 Evinrude 'Big Twin' 30.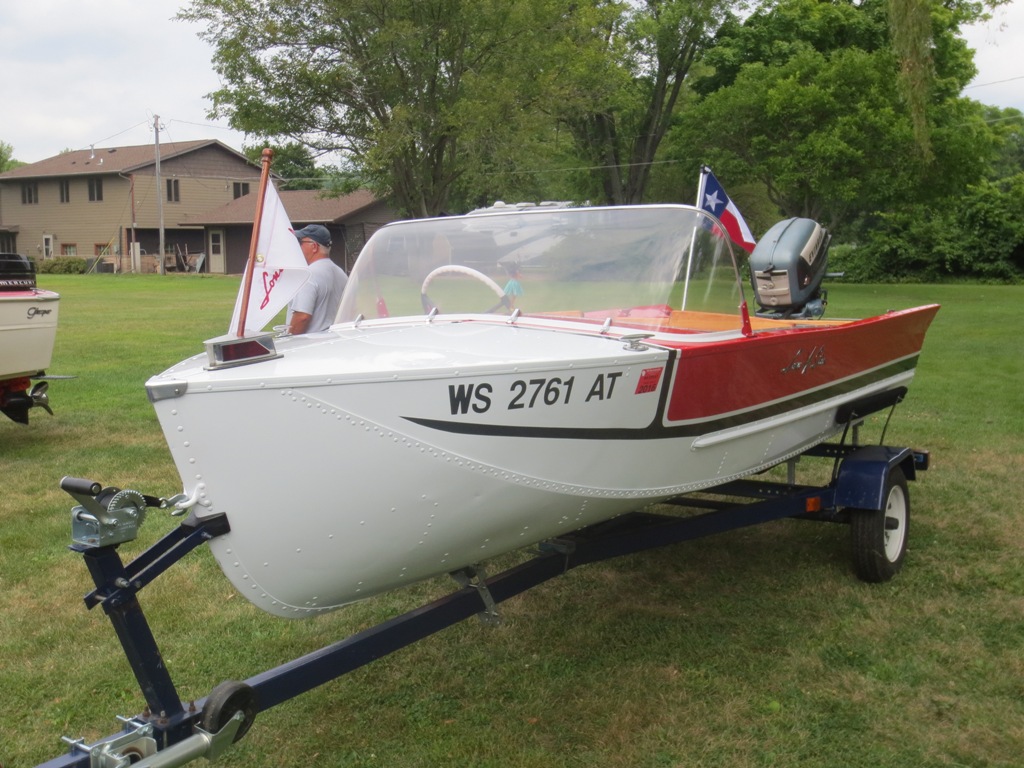 Proud owners Lonestar Pete and his wife Bonnie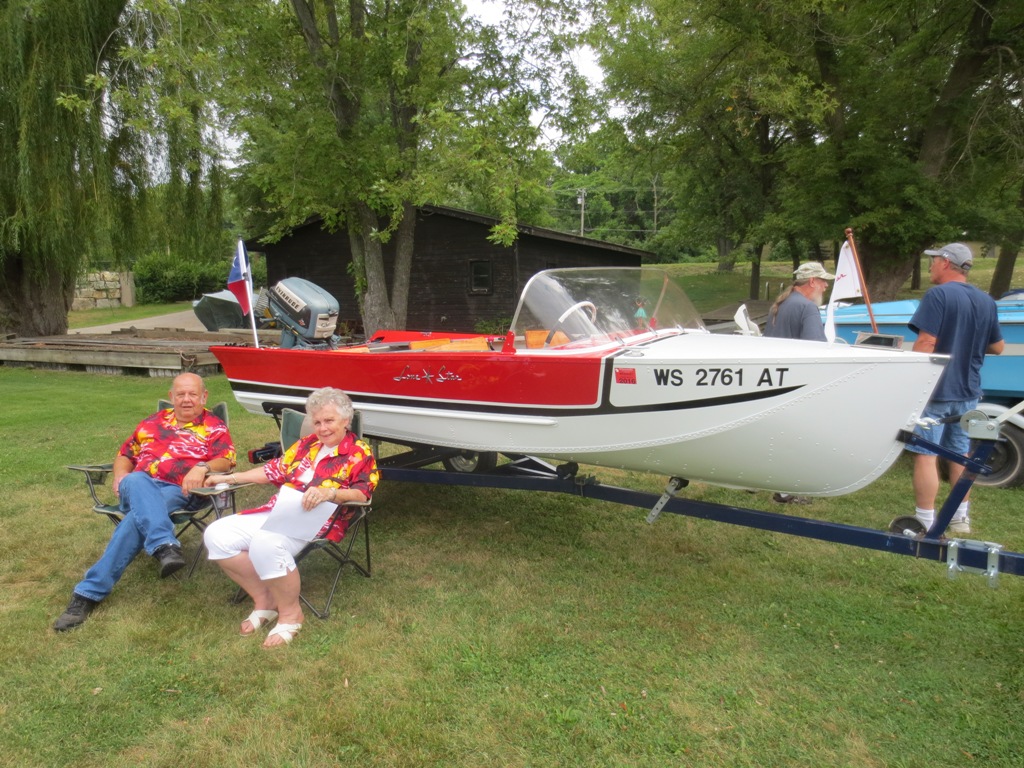 The now famous 59 South Seas Samoan with awesome twin Merc 100's. Owned and restored by our friend Bill Anderson.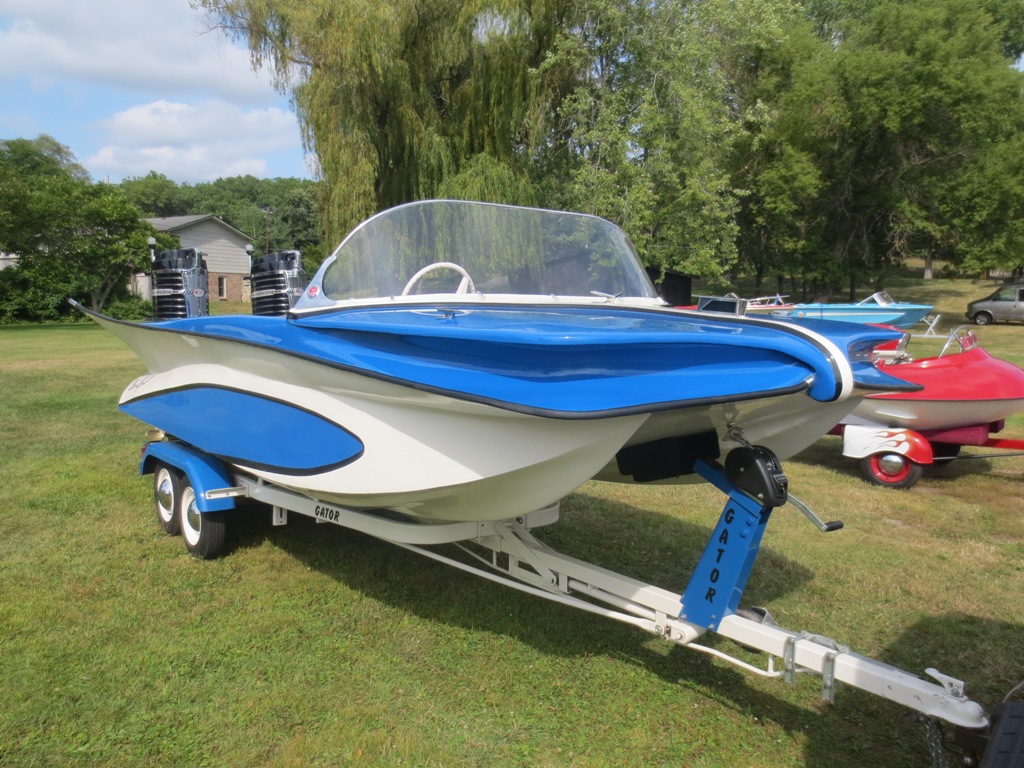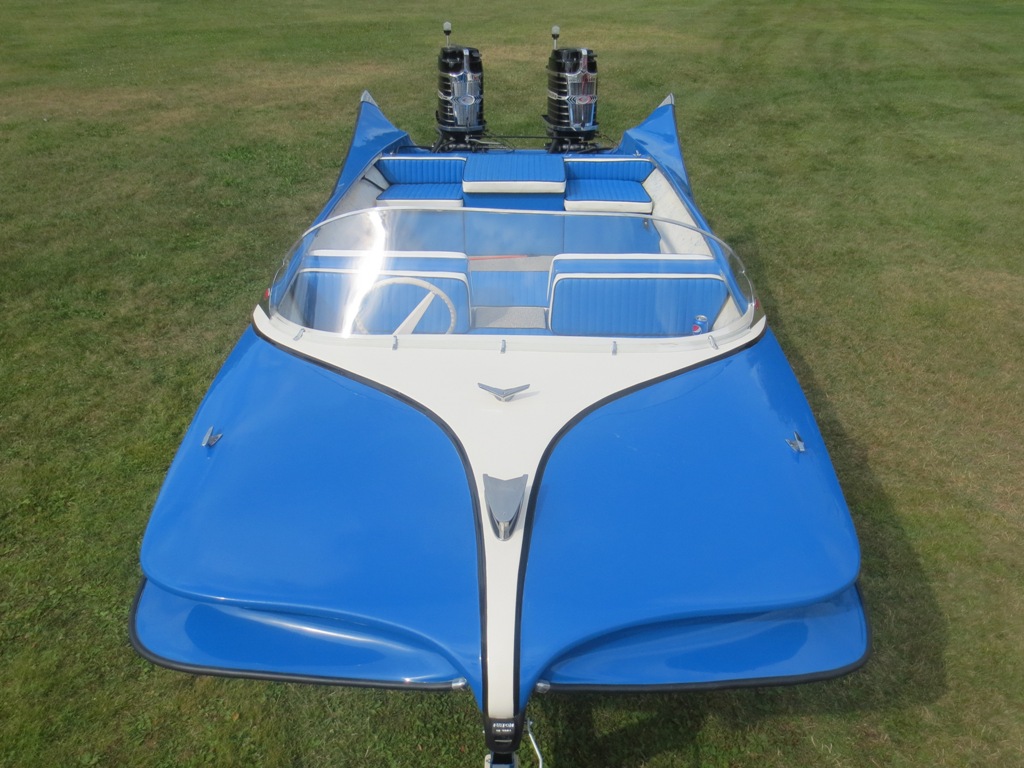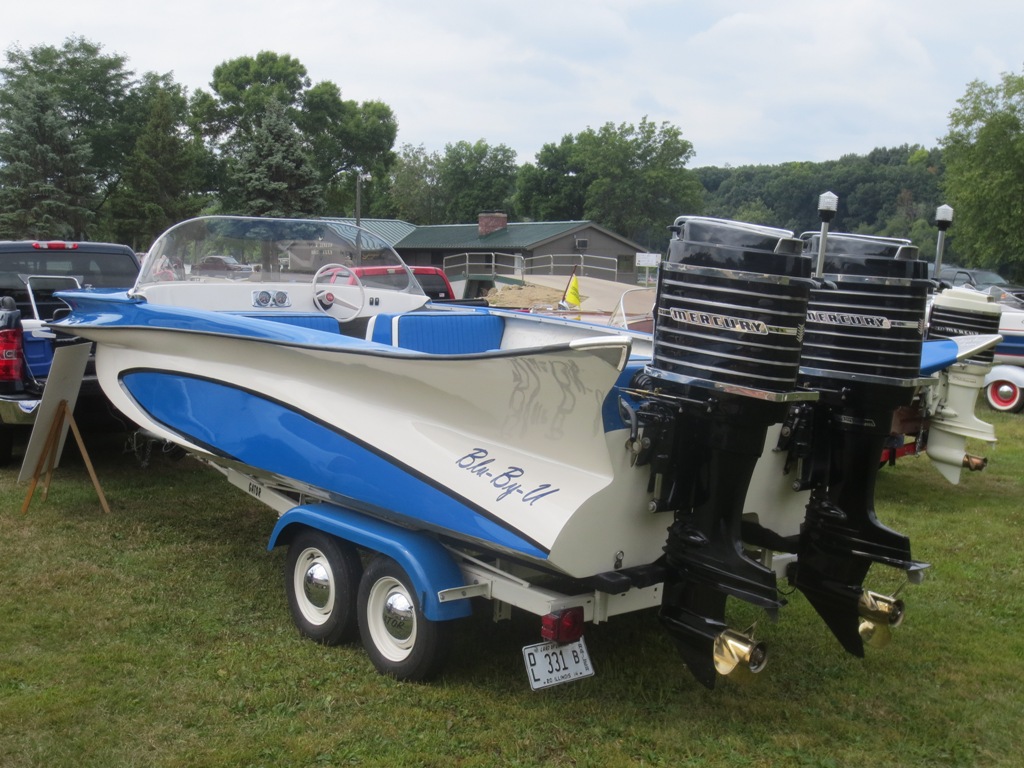 Another high profile creation on display was KevFins 1958 Cadillac Sea Lark.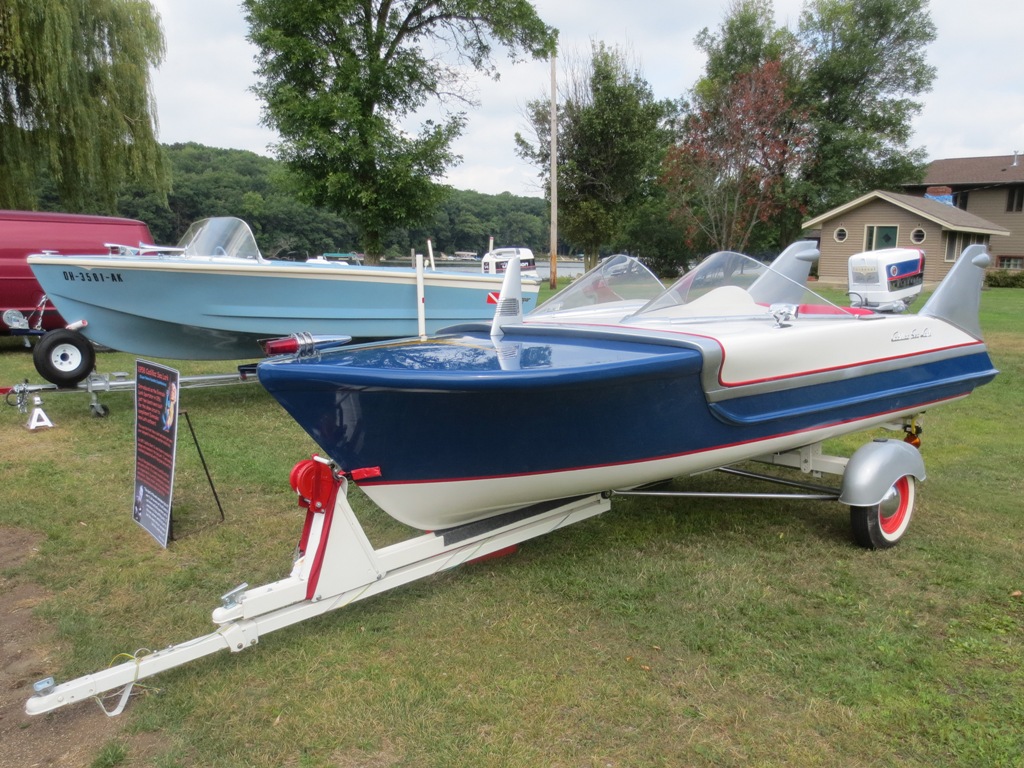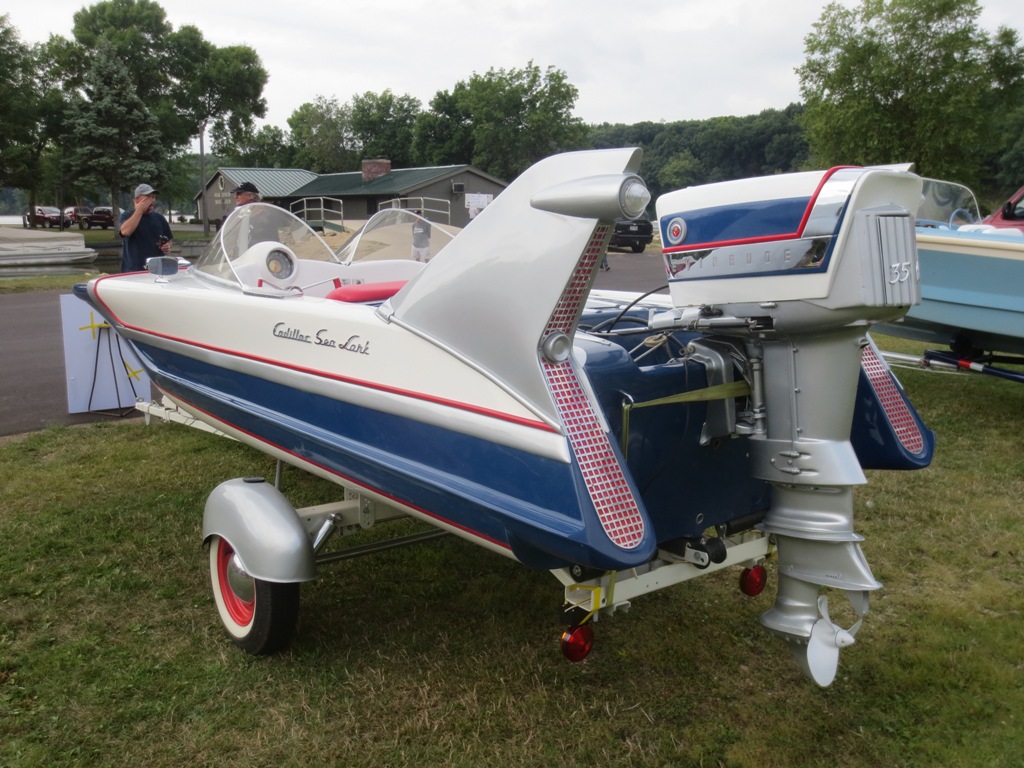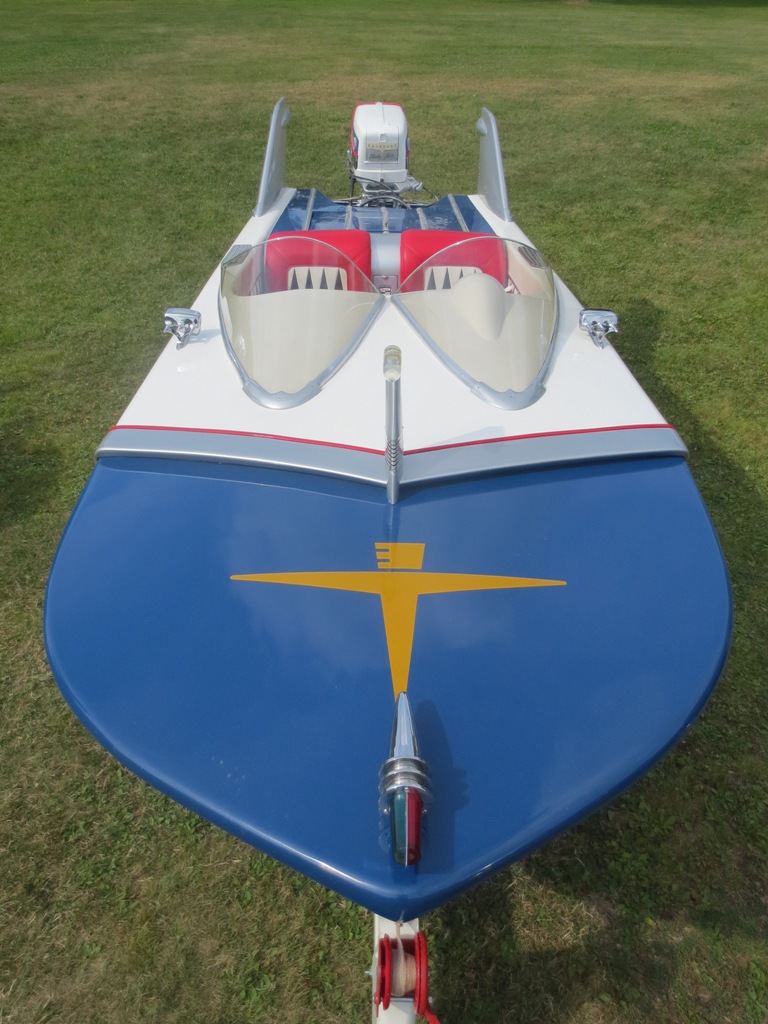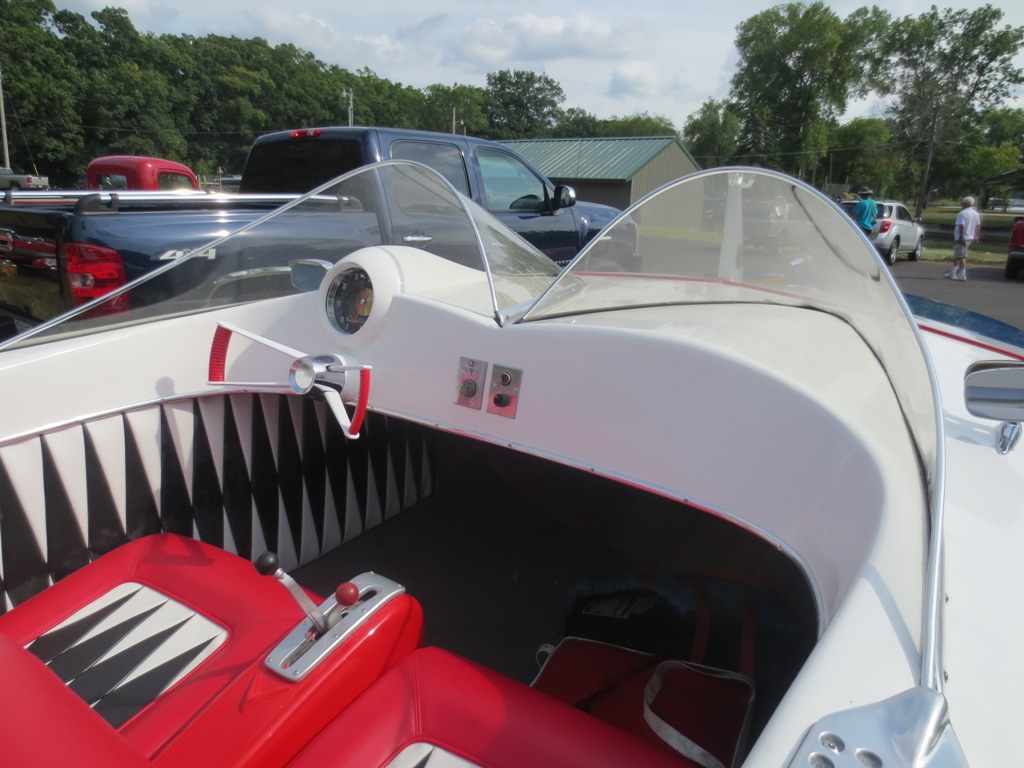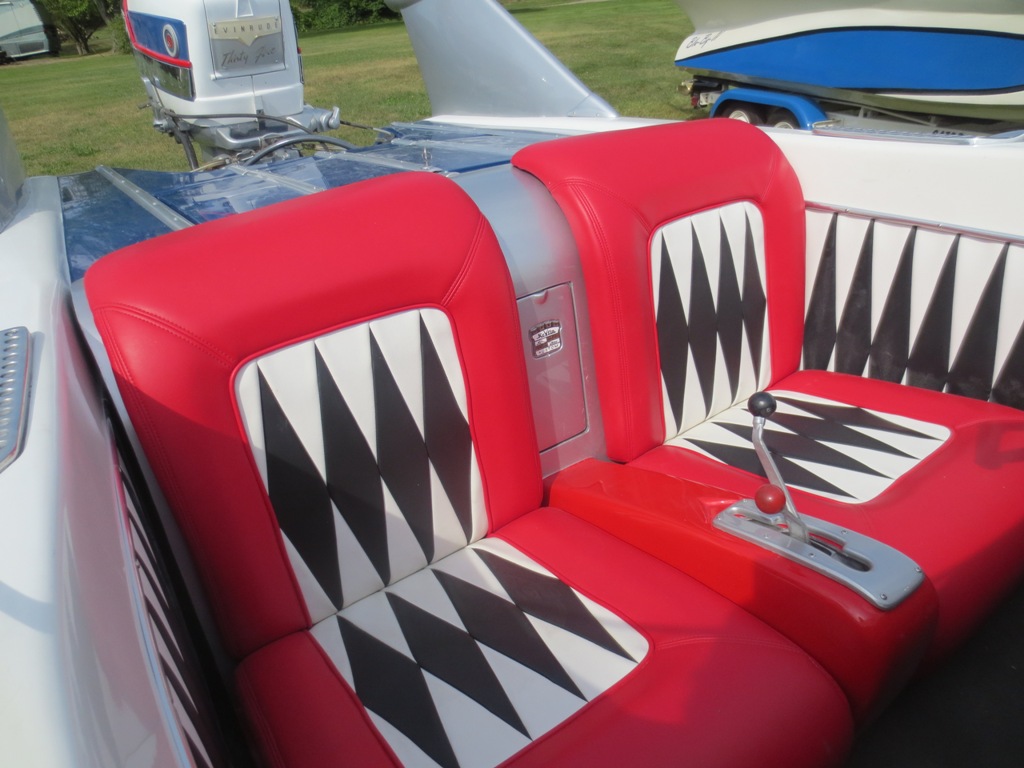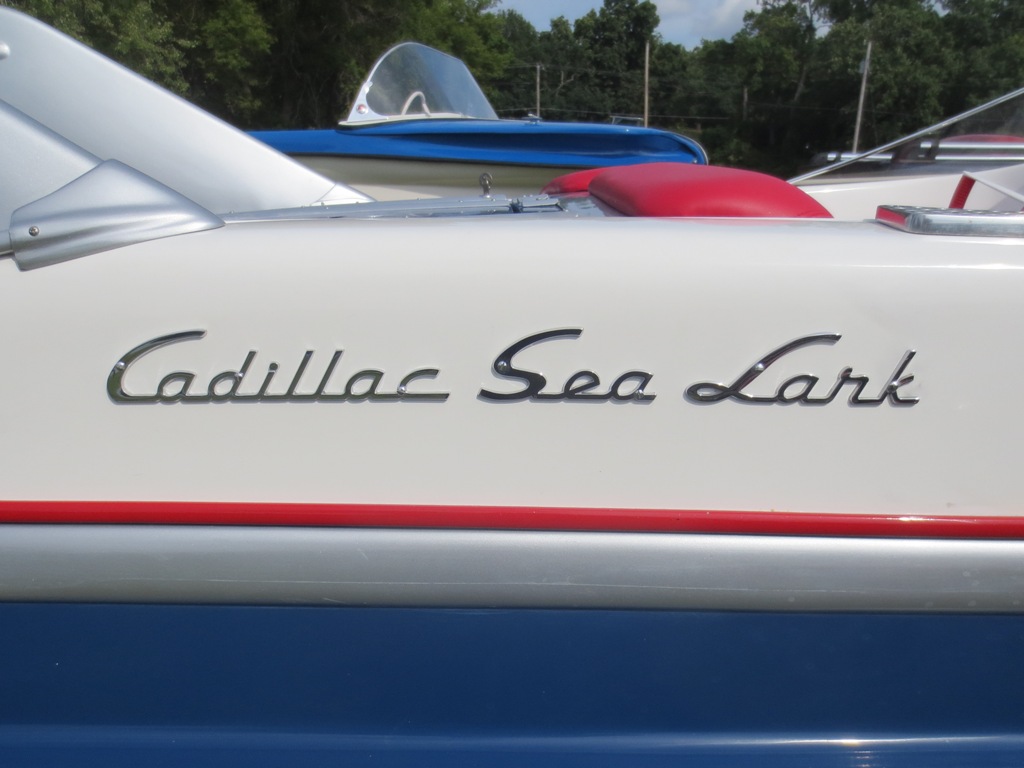 Time to Rock the Rock.
Photos courtesy of Steinberg Productions, editing by Dickson Productions.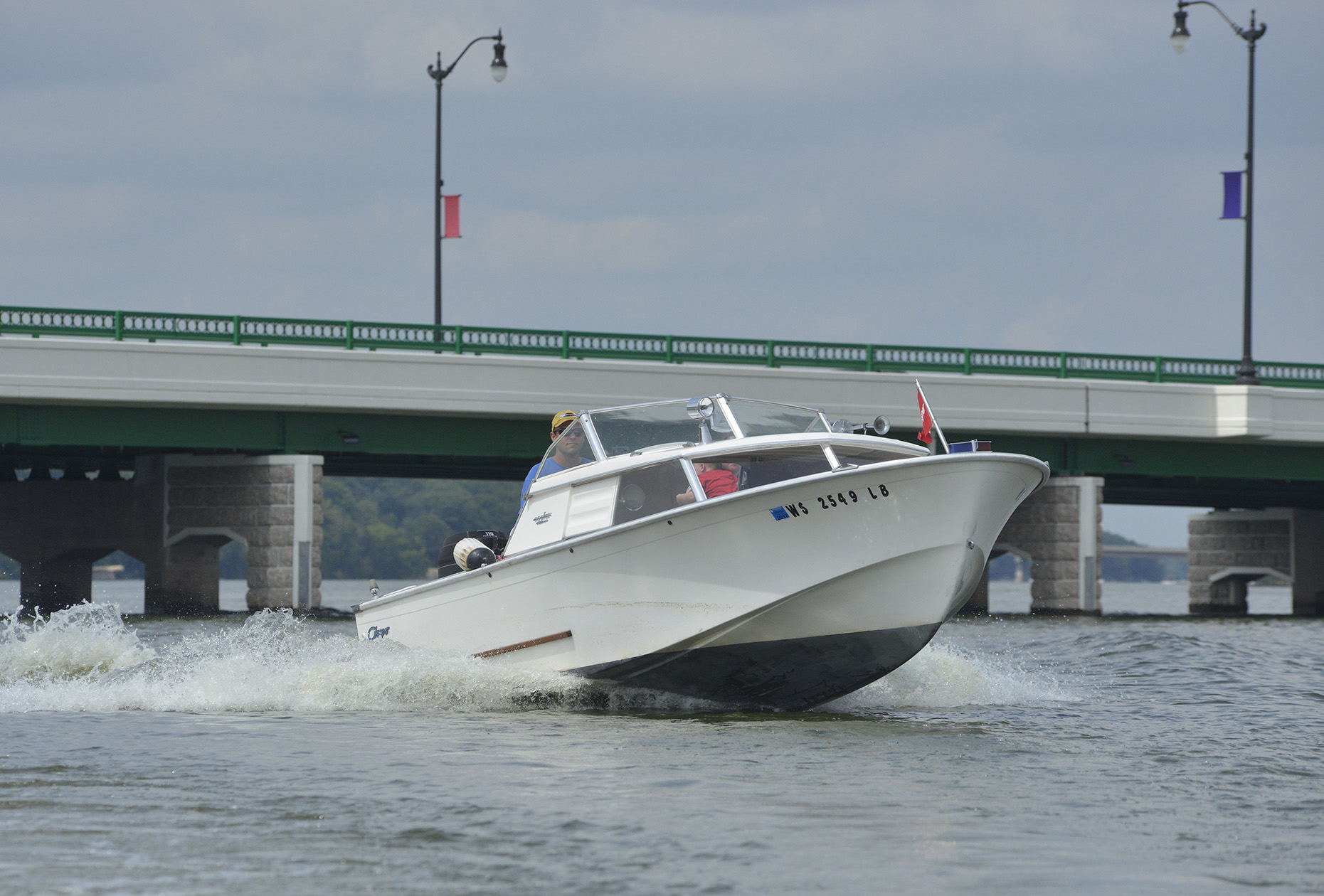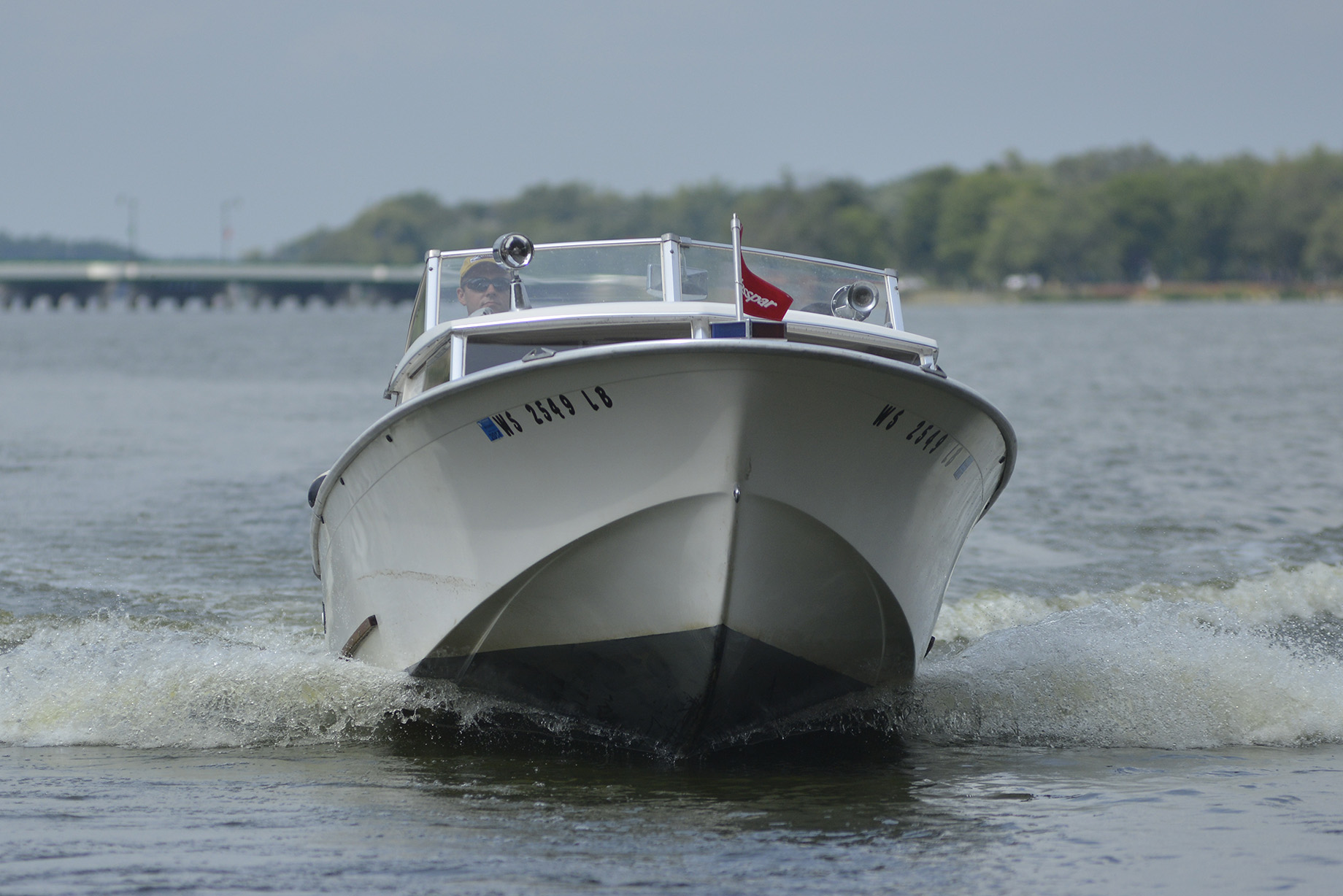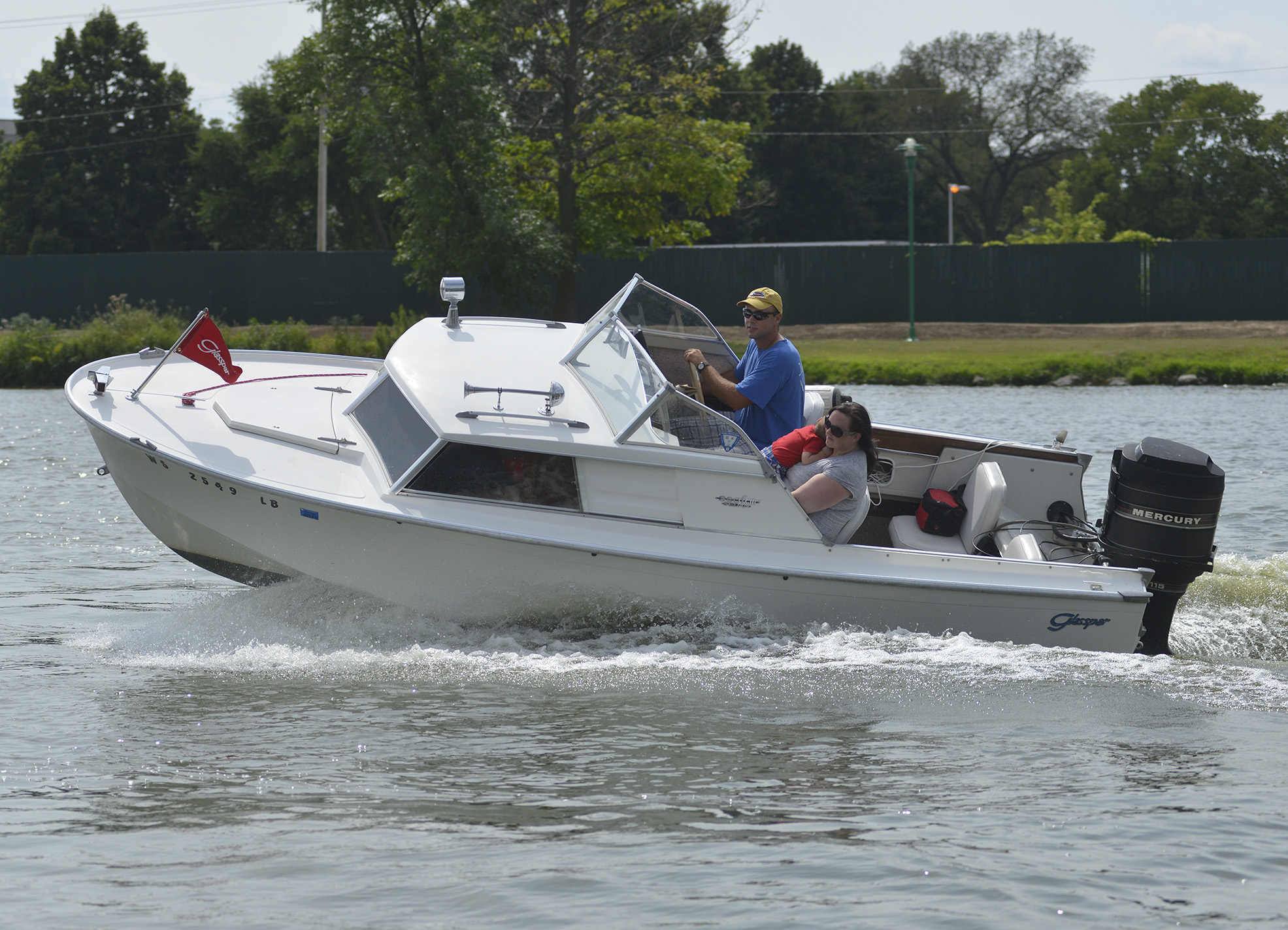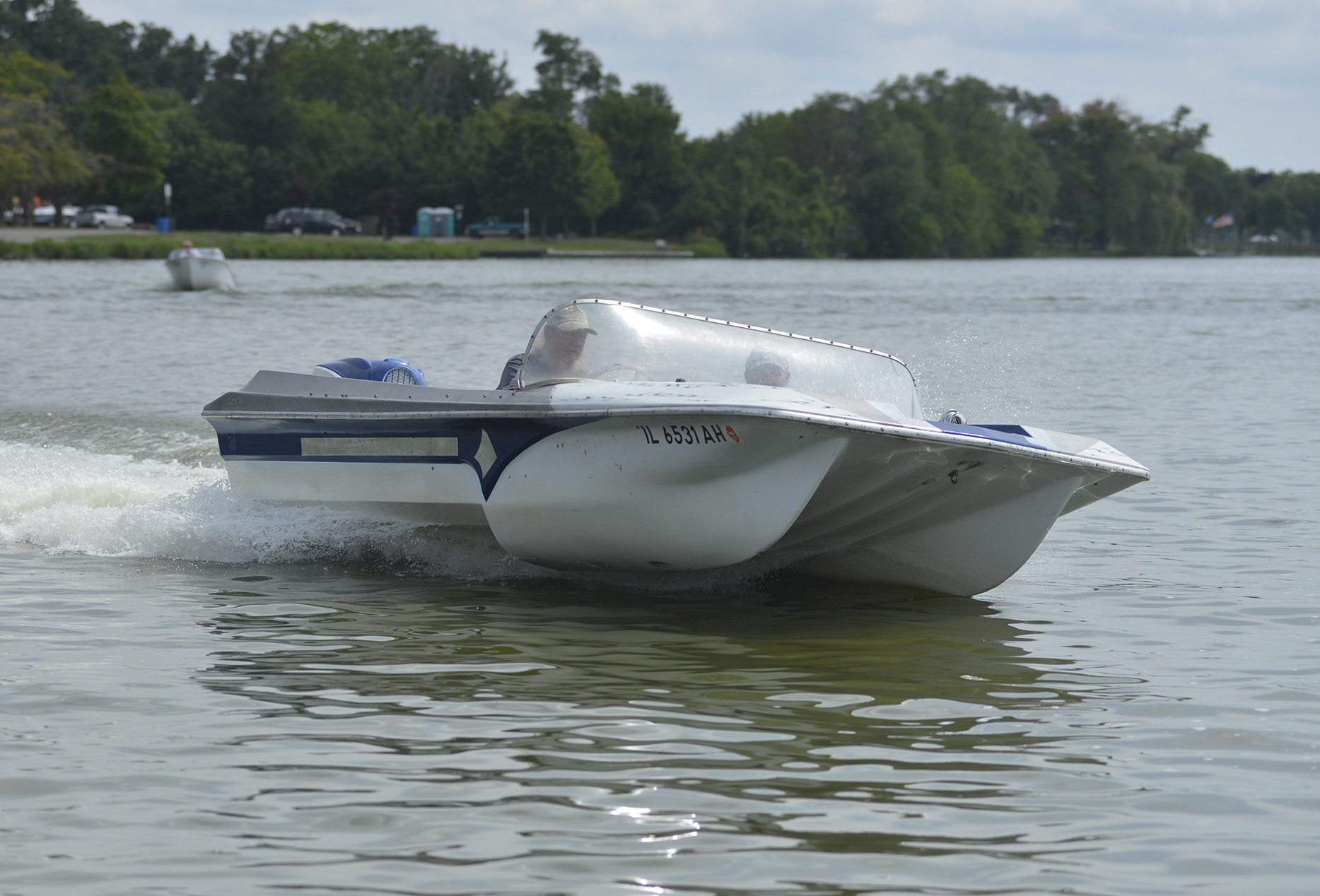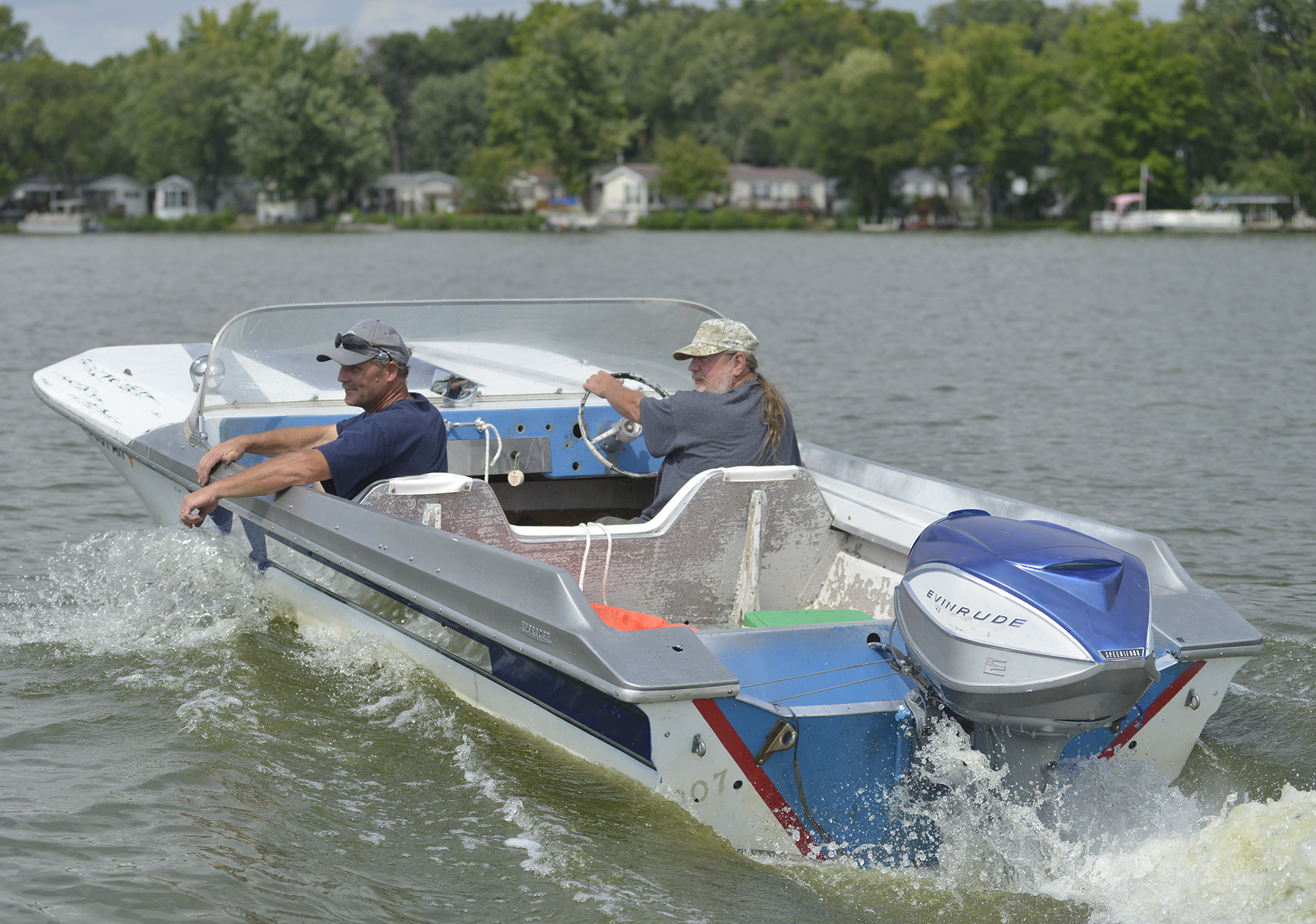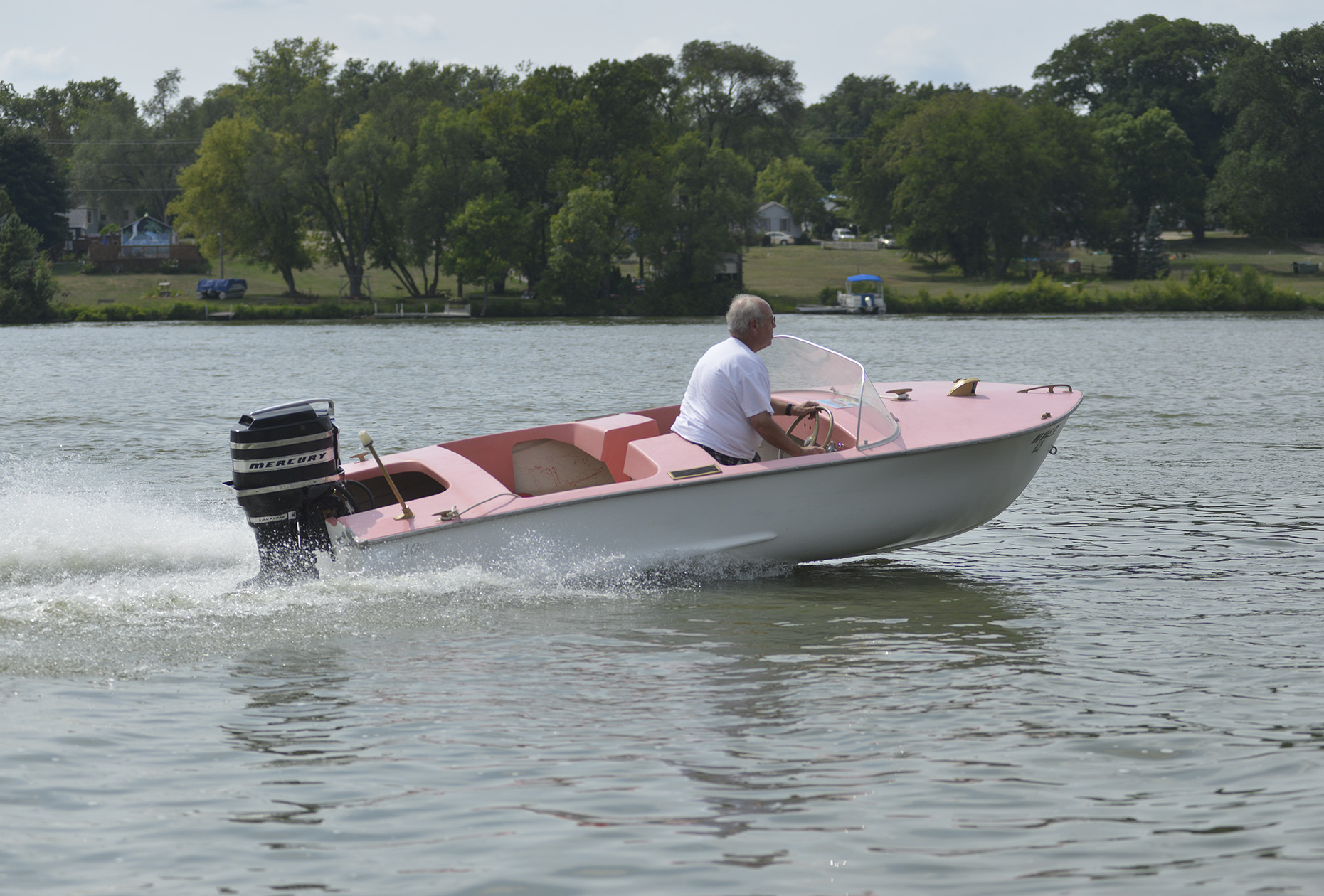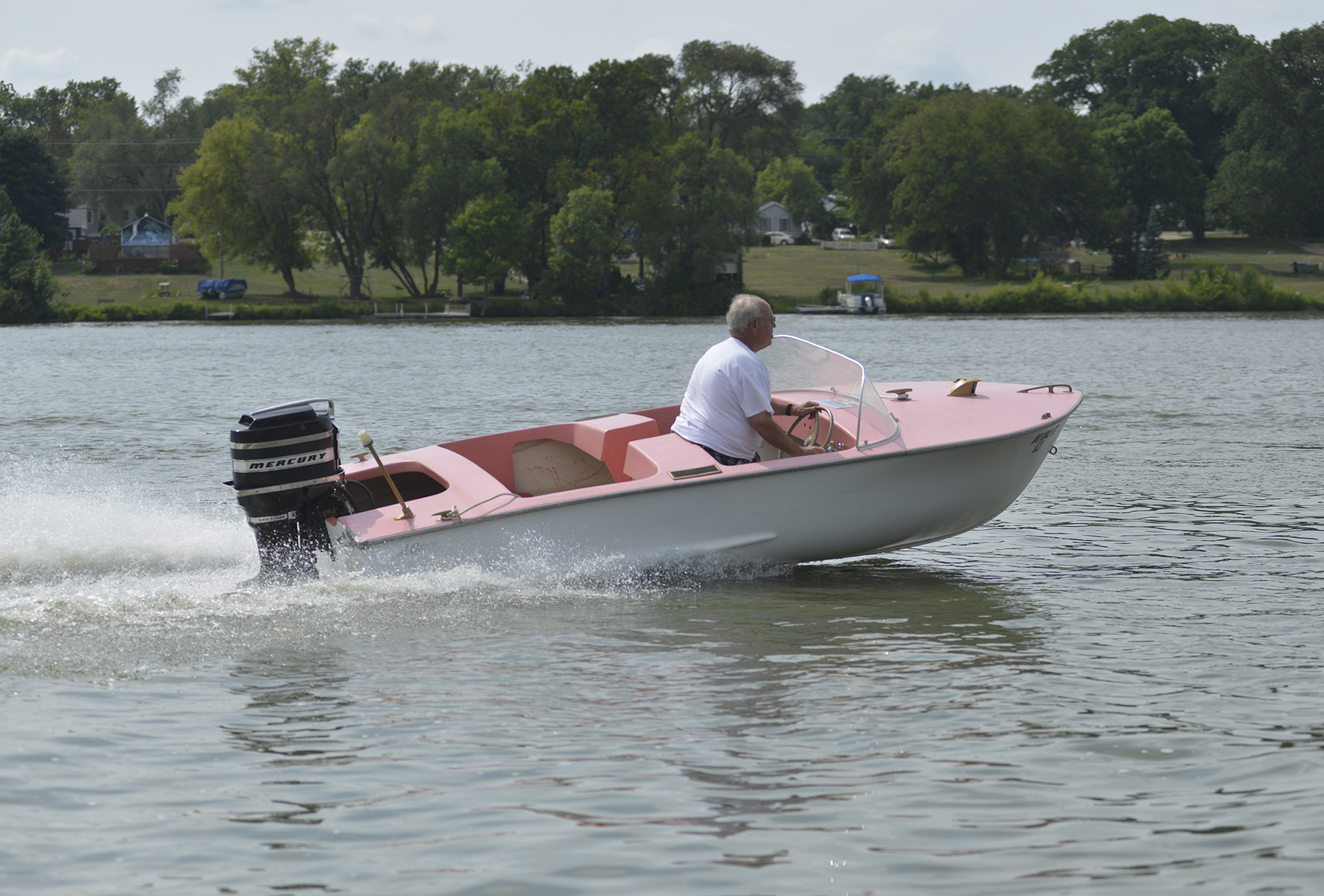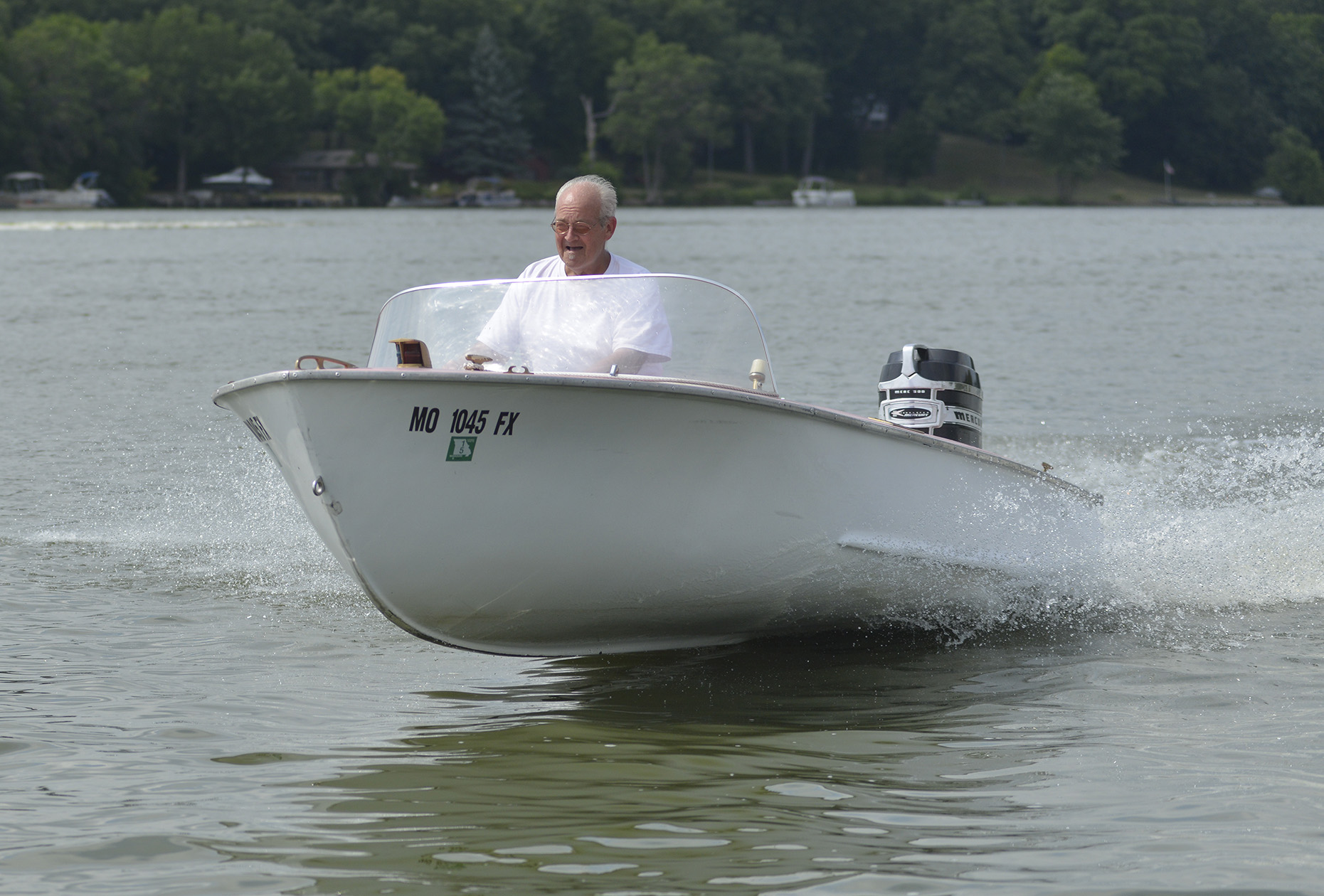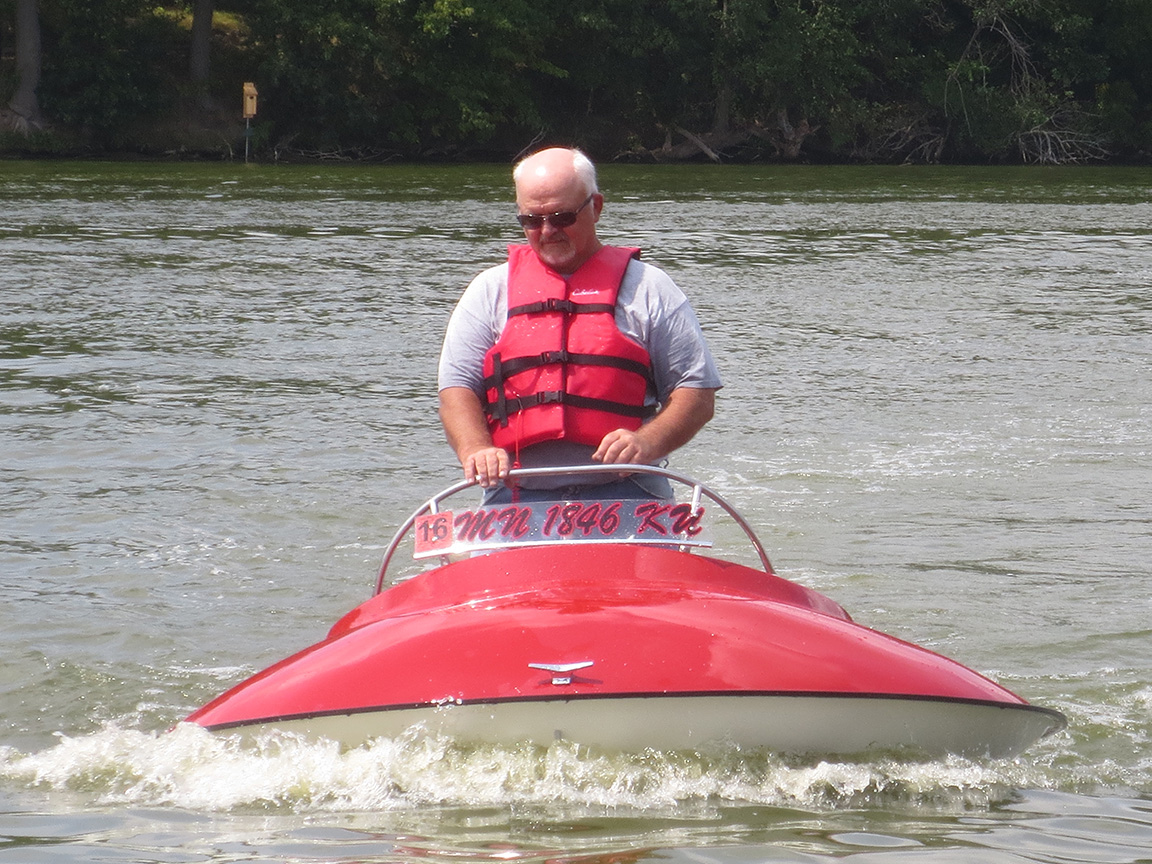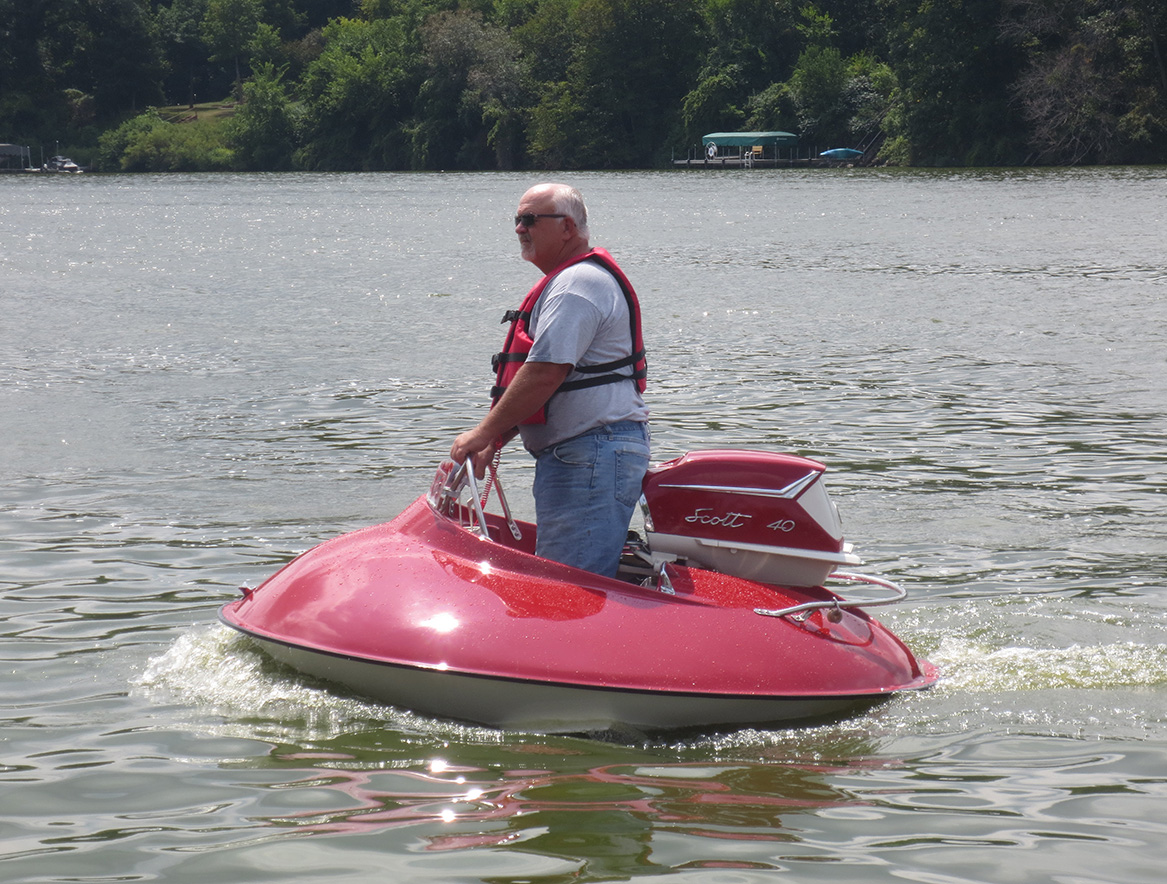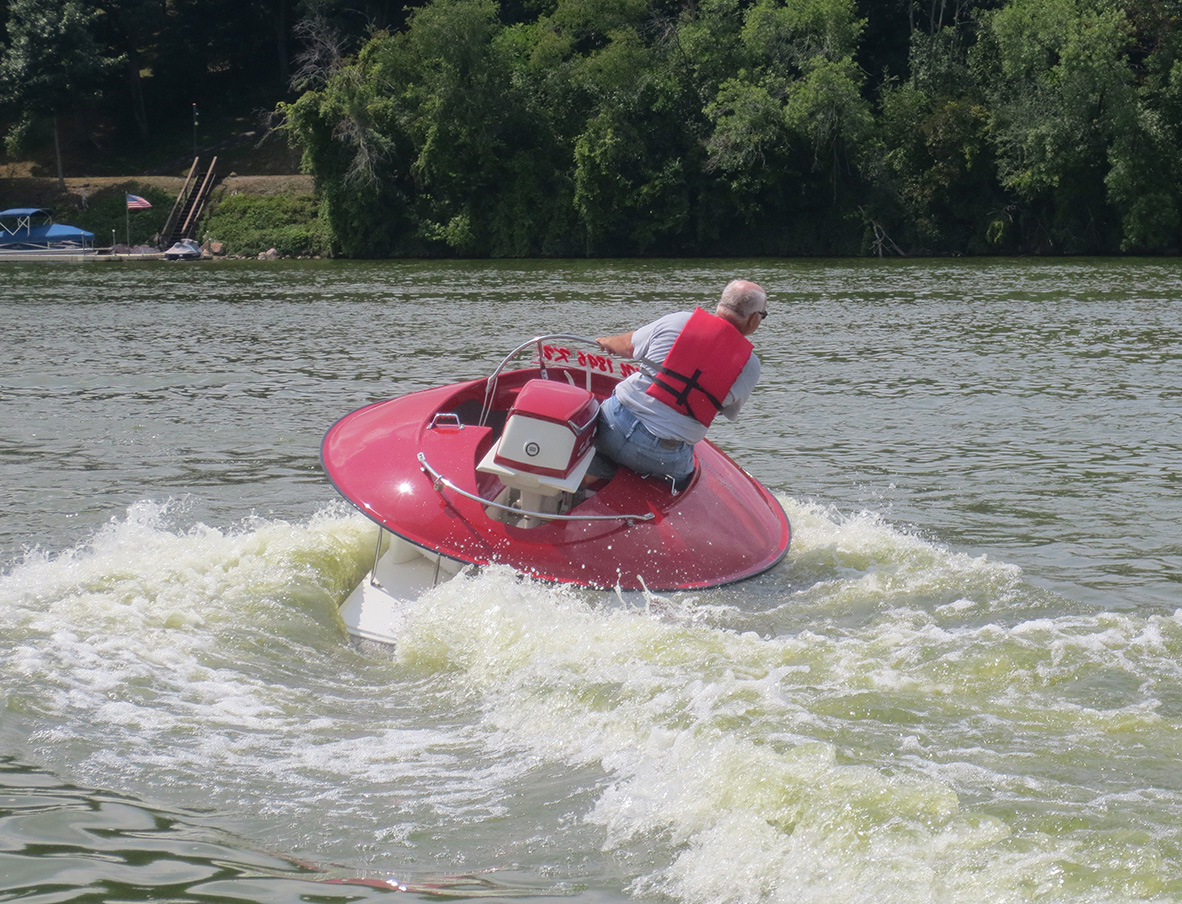 Brett taking Master Mechanic John Thomas out for some chine riding in his 59 Sport Lido. I met John for the first time at the Switzer Craft meet. Bob Switzer came up to Beloit too but sorry to say I missed him while we were out on the water.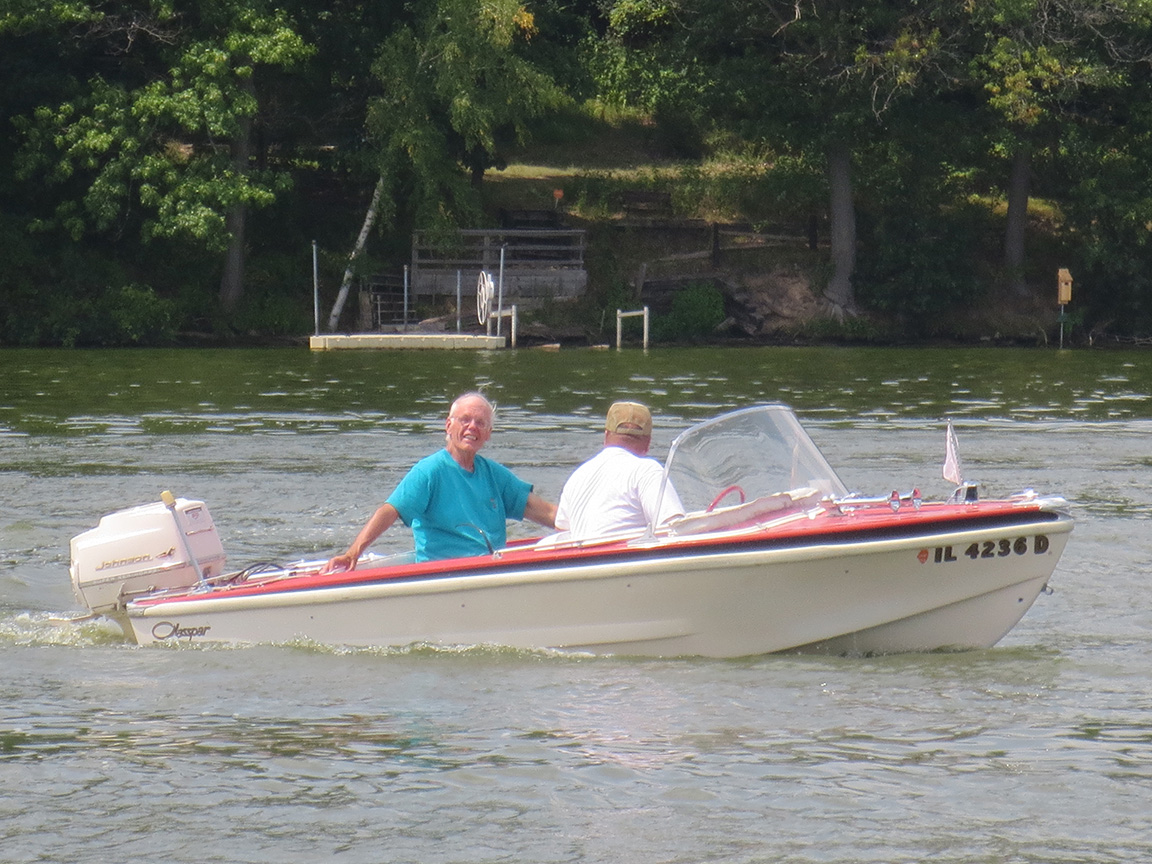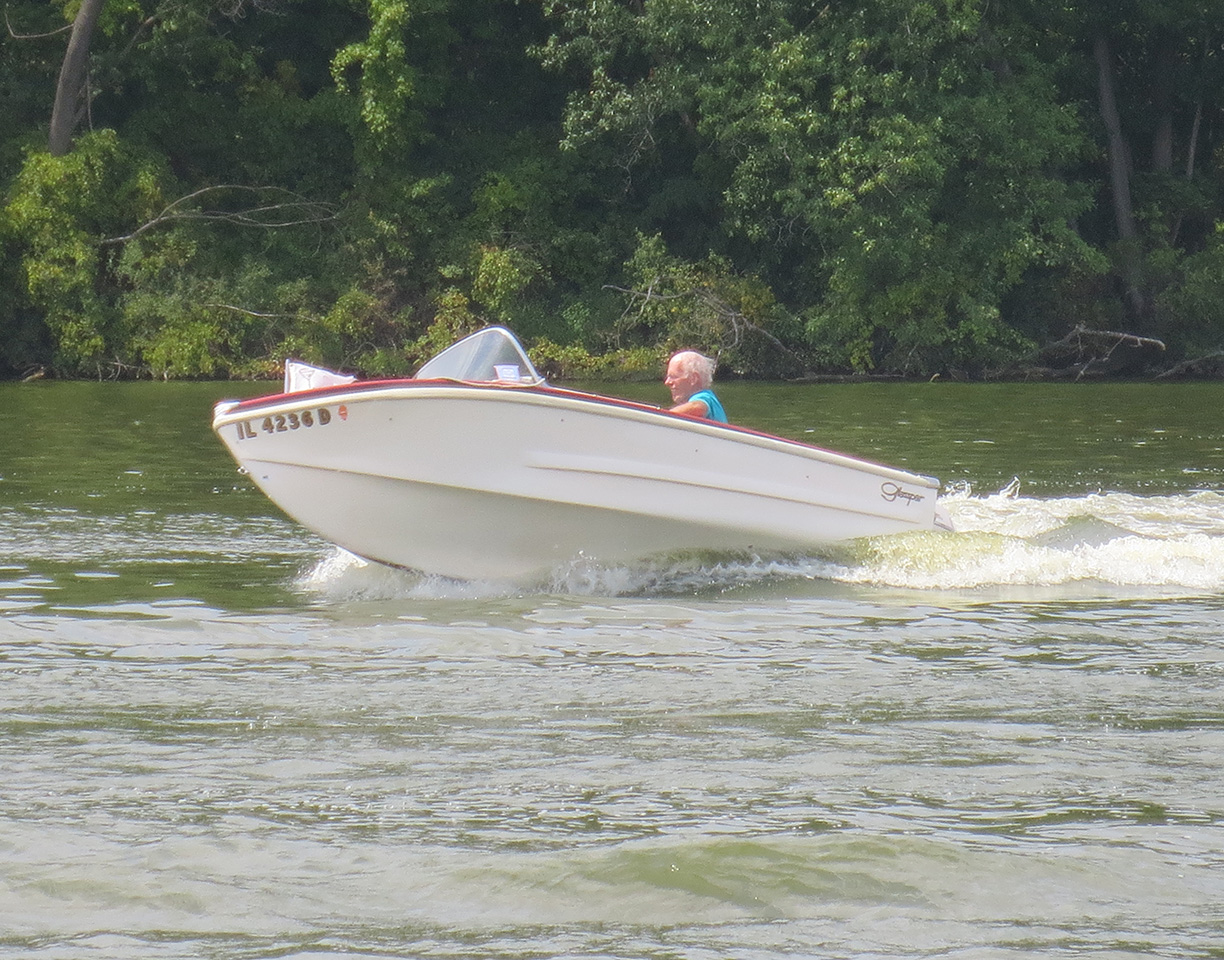 Thanks to everyone for coming out and joining us to make this a successful event once again. And special thanks to VideoBob for his contributions and help in promoting the Midwest All-Classics Boat Show.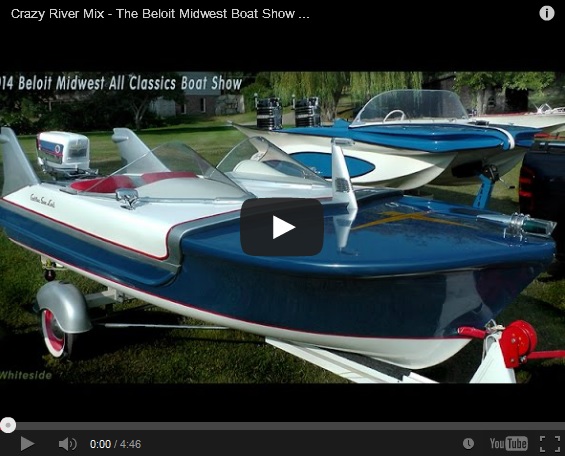 Terry
Video Bob recently posted his Part 2 video on the Midwest All-Classics show.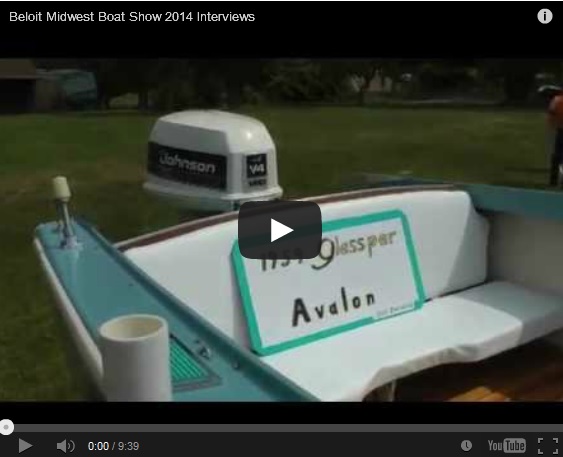 Many thanks to Video Bob,

Great videos as always and great background music too. Bob Whiteside really brings a lot to our shows with his artistic touch. The photos and video convey what this event is all about. It's summertime on the river with good people enjoying classic boats and good times.

Terry
I knew I missed this one but luckily Becca, aka FinGirl, got a nice shot of it and posted over at the Belfry Boats site. This beauty is owned by Dave Wilson from the AOMCI Motorheads. A 1958 Yellow Jacket Riviera with the 1963 Merc 700. Sweeeeet!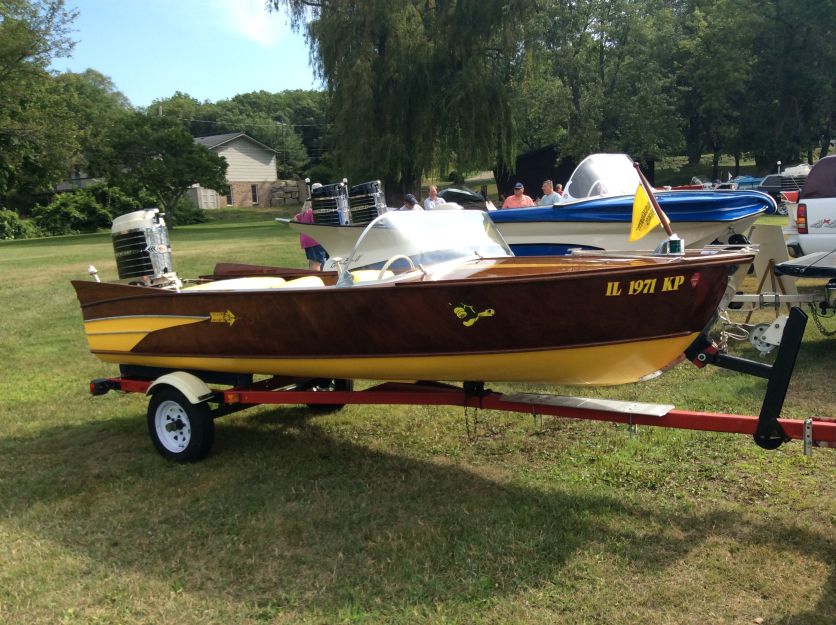 Thanks for coming up and bringing your great old boat Dave.
Terry
Original forum post:
http://www.fiberglassics.com/glassic-forums/home/main-forum/midwest-all-classics-2014