Starfire
From Classic Boat Library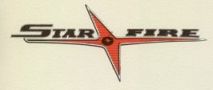 Additional History Needed. Please contact us to edit or contribute to this page.
Star Fire Boats
Starfire Boat Corp.
809 Kennedy Bldg.
Tulsa, Oklahoma
History by Lee Wangstead

In May of 1960 Morris Mizel bought the remaining assets of the Garform Corporation and in July of 1960 reorganized it into the Starfire Boat Corporation of Tulsa, Oklahoma. In February of 1961 he took the company public to raise needed capital to expand the line. In early 1962 they unveiled a line of 6 runabouts in 15, 17, and 19' lengths.