Cloud
From Classic Boat Library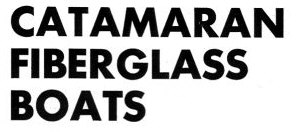 History Needed. Please contact us to contribute to or edit this page.

Cloud Catamaran Boats
Canton Mfg. Company
Canton, Missouri

According to a 1960 ad, Paragon Manufacturing Corp supplied convertible tops and/or windshields to this manufacturer.

This appears to be a distinct manufacturer from The Cloud Line Boats made by Silverlining, Inc. in Costa Mesa, California. That company also made fiberglass catamaran boats in the same time period.

Brochure, Year Unknown

1959 Stuff