Princecraft
From Classic Boat Library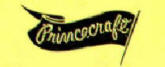 Additional History needed. Please contact us if you would like to edit or contribute to this page.

Princecraft Boats
Aluminum Boats & Canoes, Inc.
Princeville, Quebec

Giffen Recreation Limited, a subsidiary of Giffen Industries of Miami, Florida owned Princecraft, Peterborough, and Northcraft Boats in the late 1960's. Giffen Recreation Ltd. was set up in May 1969 to coordinate the operations Giffen Industries' holdings which included Bouchard Industries, Boa-Ski (snowmobiles), Les Industries C.L.M., Aluminum Boats and Canoes Inc., and Lionel Industries (Sno-Prince snowmobiles, subsidiary of Aluminum Boats and Canoes Inc.). Marien Cote was president of Giffen Industries (May 13, 1970, The Montreal Gazette). Aluminum Boats and Canoes Inc. was re-organized into Canadian Boat Manufacturing Co. which was to be sold in 1973 to Horizon Industries & Resources Ltd., but the $3 million deal fell through (Sept. 27, 1973 The Montreal Gazette).
In 1974, Alcan Aluminum Ltd.'s Alcan Canada Products Ltd. bought Princecraft and Peterborough Boats from Giffen Recreation Ltd. (Mar. 23, 1974 The Financial Post).

1969 Brochure

One in use