Thunderhawk
From Classic Boat Library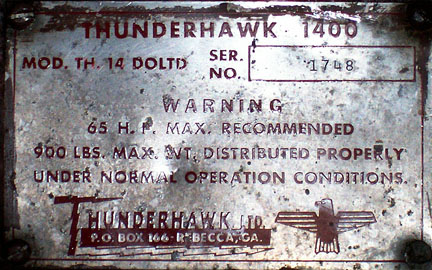 History Needed. Please contact us to edit or contribute to this page.

Thunderhawk Ltd.
P.O. Box 166
Rebecca, Georgia

History thanks to Andreas Jordahl Rhude
Listed by the US Coast Guard's Manufacturer's Identification Code (MIC) database as Thunderhawk Ltd, P.O. Box 188, Dawson, Georgia with MIC code "TDH". Out of business May 7th, 1976.

Model Information

1971 Information

Undated Information