Stanpro
From Classic Boat Library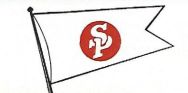 Additional History Needed. Please contact us to edit or contribute to this page.

Stanpro Marine Products
The Standard Products Company
Port Clinton, Ohio

This company supplied a variety of rubber windshield channel, rub rail, and other materials for boat manufacturers. Eventually by 1962, this company also offered safety plate glass windshields for boats (January 1962 Motor Boating).

1958 Information