Mobilcraft
From Classic Boat Library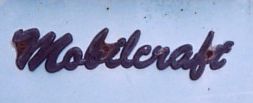 History Needed. Please contact us to edit or contribute to this page.

Mobilcraft Boats
Mobilcraft Boat Company
9629 E. Valley Blvd.
Rosemead, California

This is one of a number of fiberglass boat-builders active in California during the late 1950's. Not shown on the model listing below, this company also made a fiberglass day cruiser.

Model Information