Load King
From Classic Boat Library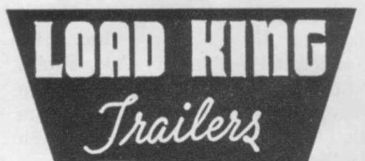 Additional History Needed. Please contact us to edit or contribute to this page.

Load King Trailers
E. L. Caldwell & Sons
Corpus Christi, Texas

This manufacturer specialized in trailers with bearings in the wheel rim. Sometimes known as wheelbarrow, gun-carriage, or artillery-style trailers, these are particularly difficult to source replacement tires or rims for. Omar Lennen was sales manager in 1958.

1958 Information

1959 Information