Healey
From Classic Boat Library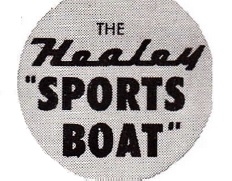 Healey Sports Boat
British Marine Products, LTD.
Port Washington, New York

According to the 1956 ad below, this boat was designed by Donald Healey, designer of the Austin-Healey sports car. The boat was built in England and imported to the US. Distribution in the west was handled by Gough Industries of Los Angeles, California (January 13, 1957 Los Angeles Times).

British Marine Products, Ltd. also imported the Enfield Mark III marine diesel engine and the line of small Stuart gasoline marine engines.

1956 Information

1957 Information

1958 Information