Barr Marine
From Classic Boat Library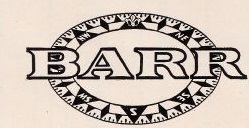 History Needed. Please contact us if you wish to contribute or edit this page.

Barr Marine Products Co.
2702 E. Castor Ave.
Philadelphia, Pennsylvania

This company offered marine conversion kits and individual marine conversion parts for automotive engines. Parts were made for Buick, Cadillac, Chevrolet, Chrysler, Edsel, Ford, JEEP, Lincoln, Mercury, Olds, Pontiac, and Willys. These kits came with Capitol, Warner Gear "Velvet Drive", or Barr's own marine transmissions and reduction gears.

1958 Info

1959 Info

Barr Marine Conversions in Use