Aeroglas
From Classic Boat Library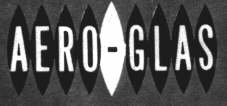 History needed. Please contact us if you would like to edit this page.

Aero-Glas Boats
Division of Harwill, Inc.
St. Charles, Michigan

Harwill, Inc., builder of Aero-Craft Boats bought the Water Wonderland Fiberglass Boat Co. of Grand Rapids, Michigan in 1957. They redesigned and re-marketed the boats as Aero-Glas Boats in 1958.

1958 Catalog/Brochure: