Champion (California)
From Classic Boat Library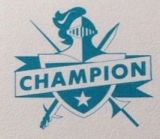 History Needed. Please contact us to edit or contribute to this page.

Champion Boats
1524 W. 15th St.
Long Beach, California

This builder offered hydroplane and stock runabouts completed and in kits for American Power Boat Association racing; later on they offered family-style, fiberglass-covered wood runabouts. E.R. (Bob) Lindberg was president of Champion Boats (Nov 7, 1958 Los Angeles Times).

Model Information

1958 Information

1959 Information