Glassics, those classic fiberglass boats reminiscent of the style of the 50's and 60's are starting to pop up at a boat show near you. Nowhere is this more prevalent than in the North East, and a prime example was last week's Wine Country Classic Boat's show in Hammondsport, NY.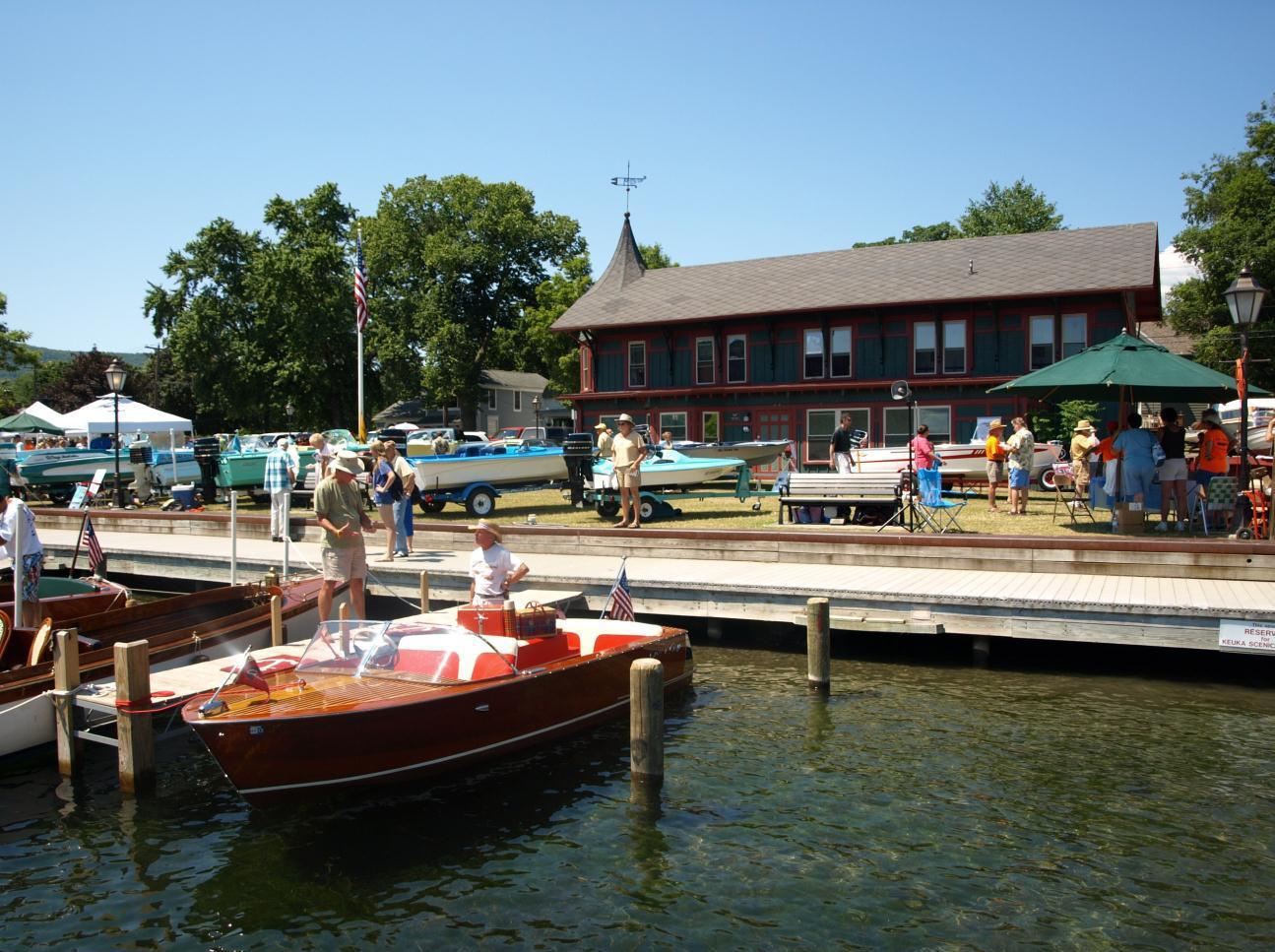 Classic glass was well represented at this ACBS show with boats from Fiberglassics North East, Nickle City Classics and The Classic Custom Craft Boats clubs. Classic fiberglass boats were the featured boats at this year's show and boy did they show up in force.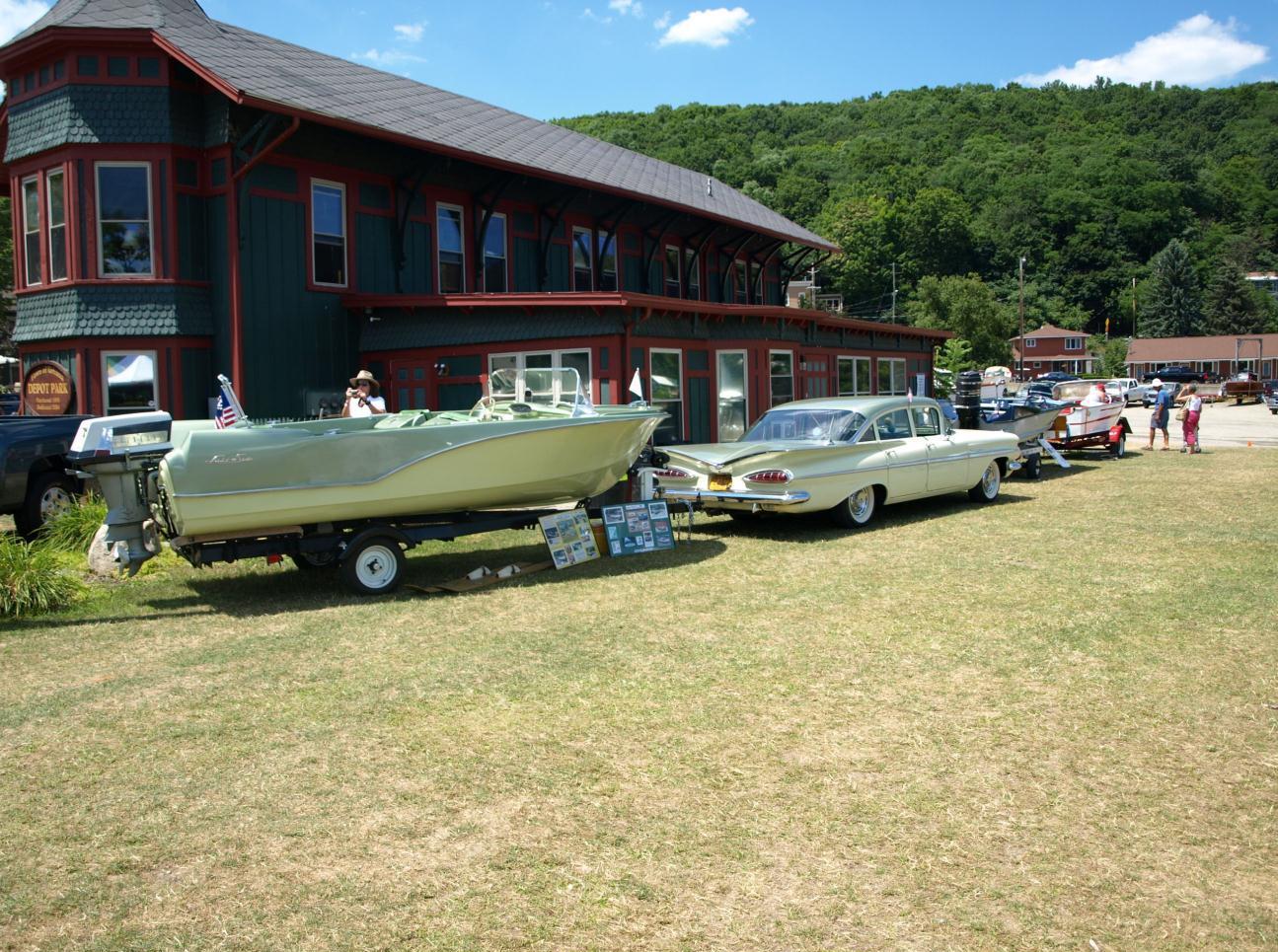 There was a Cadillac Sea Lark combo as well as a rare Arena Craft that came all the way from Michigan. There were Custom Crafts of every shape and size, from the smaller Sting Rays and Manta Rays up to the Sun Rays and Aqua Rays. There were Aluma-Classics as well.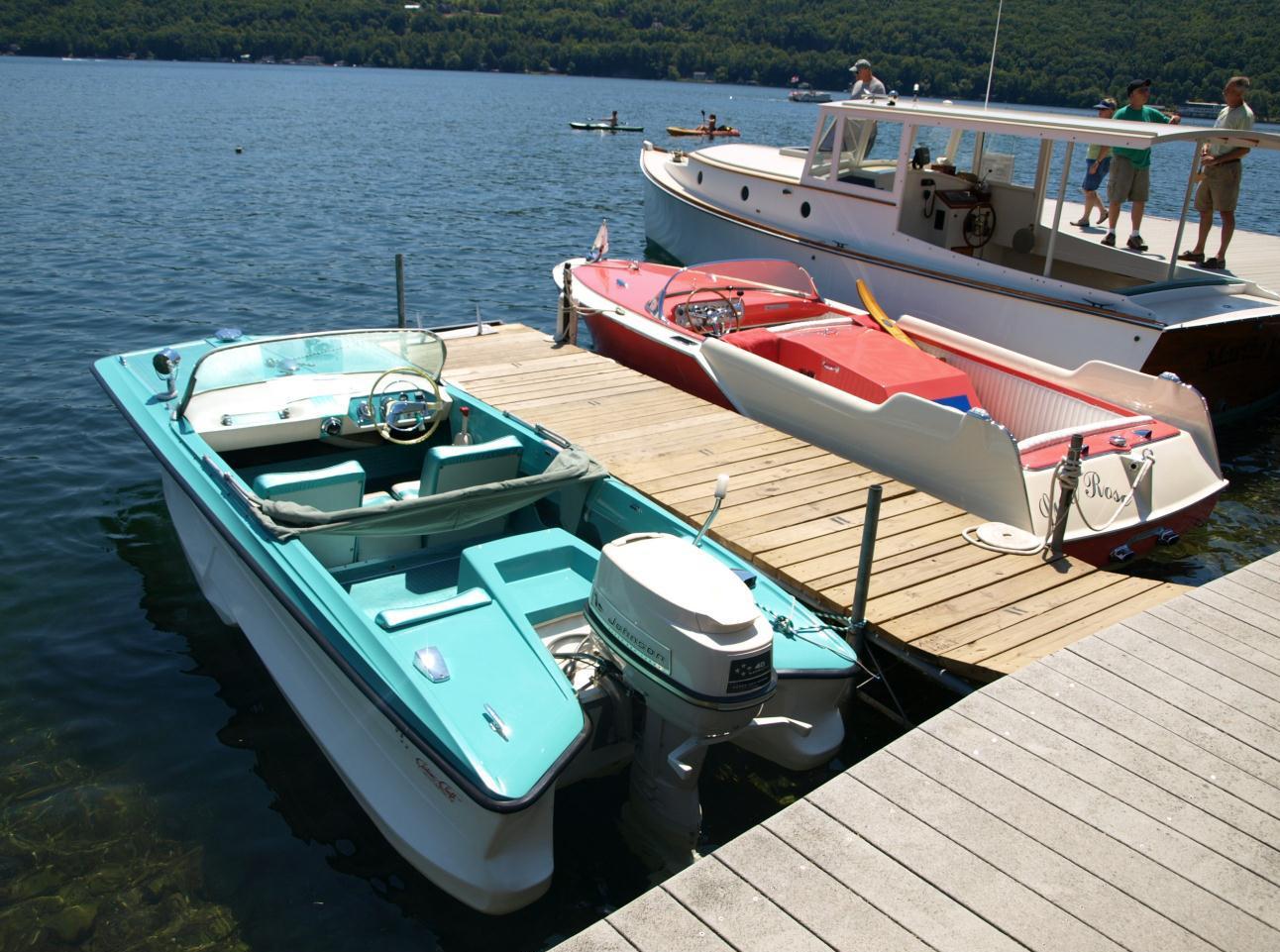 With most of the boats at this show displayed in the water, the Glassics had a dominant portion of the land display area locked up. Most visitors to the show would have thought it was a classic glass show if not for the boats on the water. Fiber Glassics accounted for easily 25% of the classic boats at the show.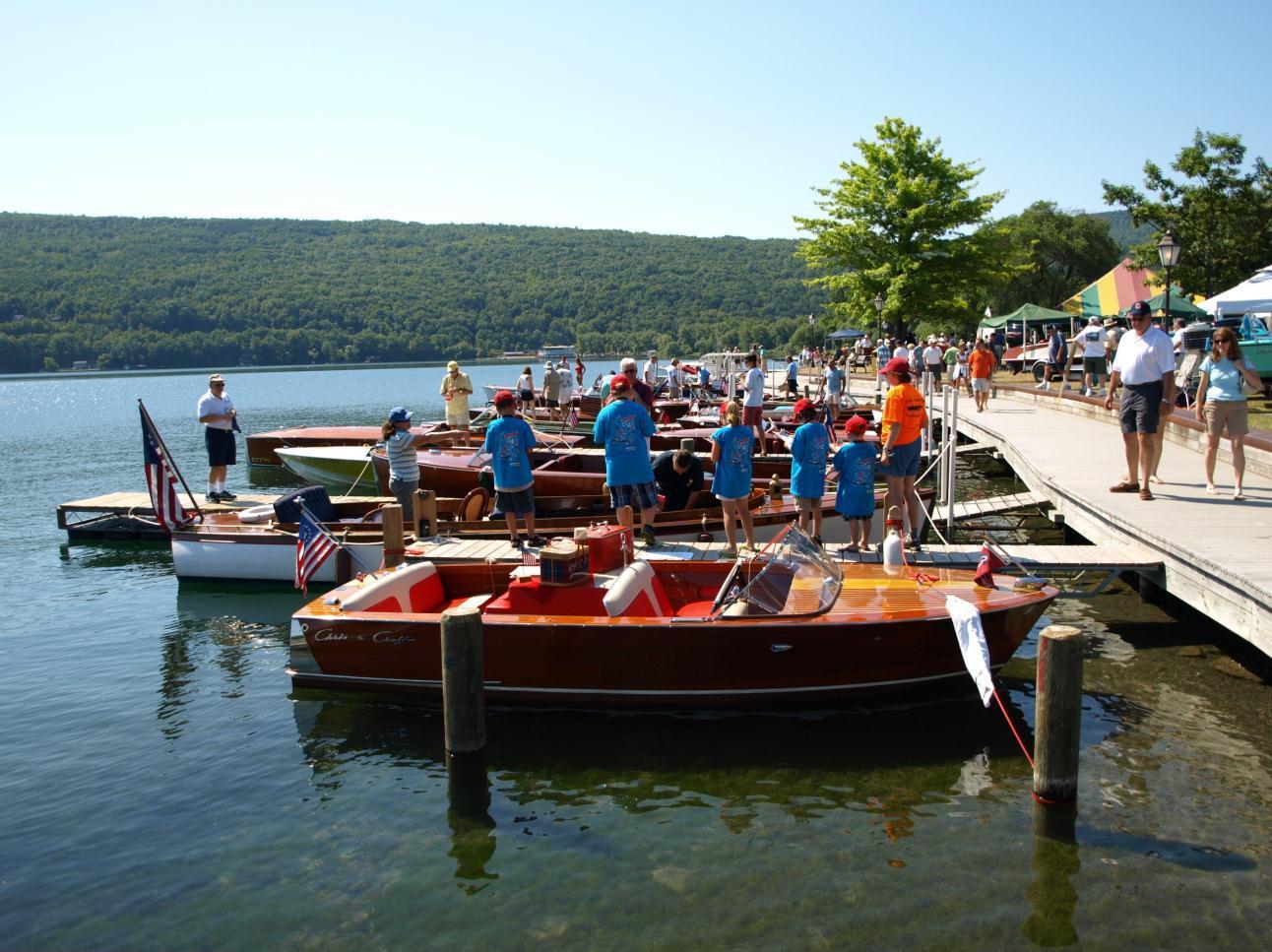 Observing the show, I can't tell you how many times I heard the phrase "these boats are the future of these shows" and it gave me great pride as I nodded to myself. It's good to finally see these boats begin to get the recognition they deserve. It's not easy getting these groups of boats and owners together, but the owners are an enthusiastic group, and hopefully they see were our hobby can go with showings like this.
Discuss (11 posts)
Re:Glassics Buzz in the North East

Jul 20 2011 15:02:25

Just back from the show, and was pleasantly surprised to see the home page article. Nice job, Dave.

#38024
Glassics Buzz in the North East

May 06 2012 23:41:22

OMG, that second photo with the classic ford(?), and the aqua boat is to DIE FOR! Congratulations on an excellent restoration!!

#60762
There are too many comments to list them all here. See the forum for the full discussion.
You need to
login
or
register
to post comments.
Discuss this item on the forums. (11 posts)