Welcome to FiberGlassics®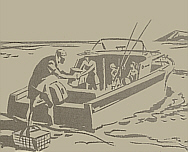 In July 1998 this site began an attempt to recognize the style and creativity of the original fiberglass boat designs from the 50's & 60's, plus capture the spirit of a time that has since past. This site honors the pioneering minds that conceived and created these beautiful, never to be made again, classic fiberglass boats. 

Within this site, you will find information on classic fiberglass boats. There are many sections. All libraries, pictures and information are FREE. Enjoy your time here.
Going to the Boat Festival at Chesapeake Bay is a great way to celebrate Father's Day!
Hosted by the Chesapeake Bay Chapter of the Antique & Classic Boat Society, this Father's Day weekend event brings a sense of nostalgia to the Miles River and CBMM's docks and campus, drawing some of the area's finest classic boats, nautical and maritime treasures, entertainment, and food to this waterfront festival.
"With a juried competition among entrants for best restored and preserved boats, this festival attracts the best of the best when it comes to classic and antique boats," commented ACBS-Chesapeake Bay Chapter Festival Chairman Bob Hamilton. "Add CBMM's beautiful waterfront, plus family activities, boat rides, great food and a rum bar, and this makes a nice day for everyone to enjoy."
The festival includes two-day admission to all of CBMM's special and permanent exhibitions, including the 1879 Hooper Strait Lighthouse, where guests can climb to the top for views of the Miles River and St. Michaels harbor. The event is $5 for CBMM adult members or $18 for adults; $15 for seniors and students with ID; and $6 for children 6-17.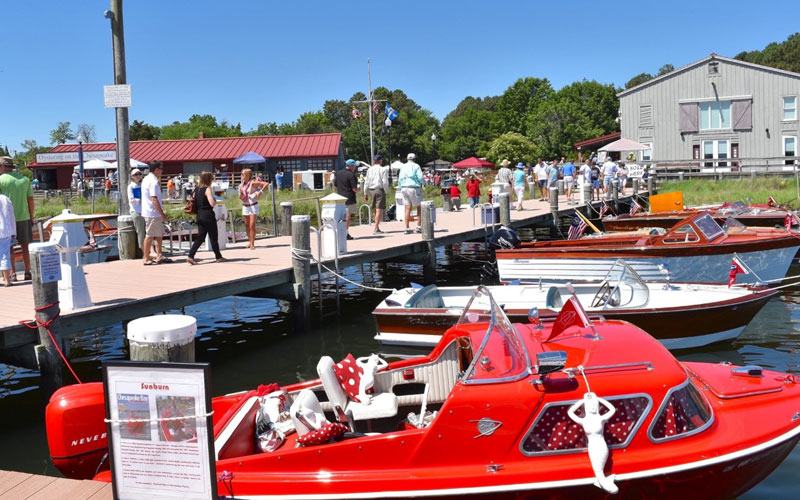 Wooden and fiberglass classics, vintage racers, and other antique and Chesapeake Bay-related boats are coming to the Chesapeake Bay Maritime Museum June 15-17 for the 31st Annual Antique & Classic Boat Festival and the Arts at Navy Point in St. Michaels, Maryland.

The show attracts the finest runabouts to yachts, including race boats, work boats, launches, hydroplanes, and utilities. Chris-Craft, Trumpy, Gar Wood, Donzi, and Lyman are among some of the boats represented. 
This year's show will be featuring ski boats and water skiing memorabilia with some of the earliest ski boats manufactured scheduled to be on display.

This water skiing theme compliments the CBMM's largest permanent At Play on the Bay exhibit housed in a two-story exhibition building on campus which includes a 30-foot Owens cruiser as well as over 400 historical artifacts, photographs and video footage.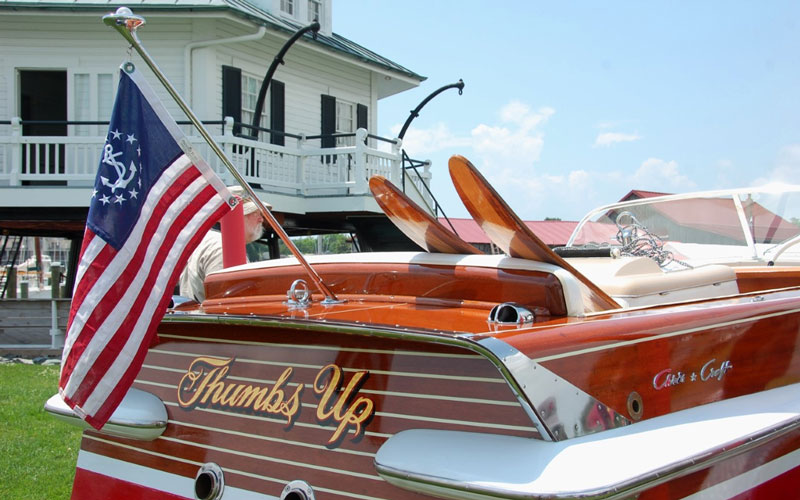 In addition, over 1,000 toy outboard motors from the Toy Outboard Model Group are expected to be on display.  The Toy Outboard Model Group will be holding their annual meeting during our show and their incredible variety of motors is truly impressive.

Along with the Mid-Atlantic's largest gathering of antique and classic boats, the festival's signature Arts at Navy Point pavilion brings more than 70 juried fine artists, craftspeople, and vendors offering nautical and maritime-themed items for boat and home.
Festival hours are Friday from 11:00 a.m. to 5:00 p.m.; Saturday from 10:00 a.m. to 5:00 p.m.; and Father's Day, Sunday from 10:00 a.m. to 2:00 p.m.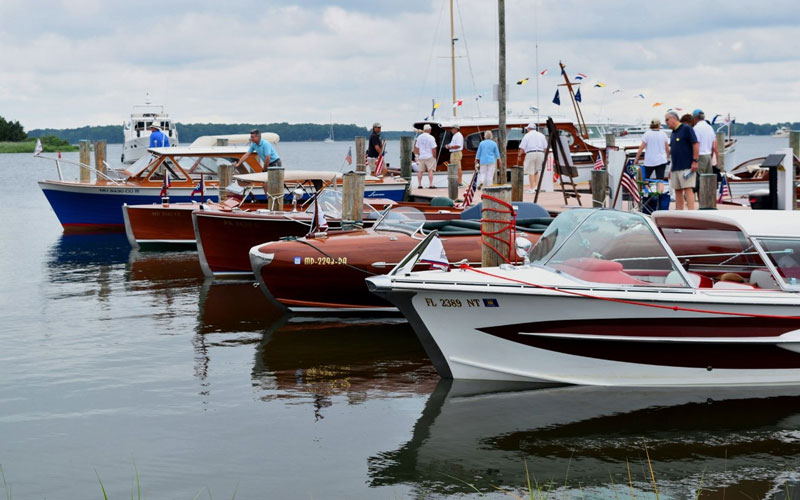 Pictures and story from Jack Falvey
The deep V hull was something new in 1965.
You could take on a chop and get through it at speed.
You could jump a wake and make a soft landing.
Who knew?
Jack and Mary Falvey, members of the ACBS New England Chapter, have Junior ready to roll for the new boating season.
Junior is a 1965 Formula 17' Junior model.  
......because of the people we meet. Last weekend, there was an annual charity event hosted by our city's largest Marina, The Sacramento Marina, which is just about 2 miles from my home. There were many other boat clubs, local brand Keaton boats, Glastron Carlson boats, a beautifully restored '65 Riva, and racing boats, and every year the Sacramento Marina ask the Golden State Glassics if we would like to show our old boats during the Vessels and Vines event, and every year we gladly ablige. So I asked a few friends and we enjoyed a great night of live music, wine drinking, art show, food trucks, and a variety of boats. Most of all just talking old boats in general. Great day and evening with many people in attendance and for a good cause, a local Girls Sea Scouts.
1959 Dorsett Belmont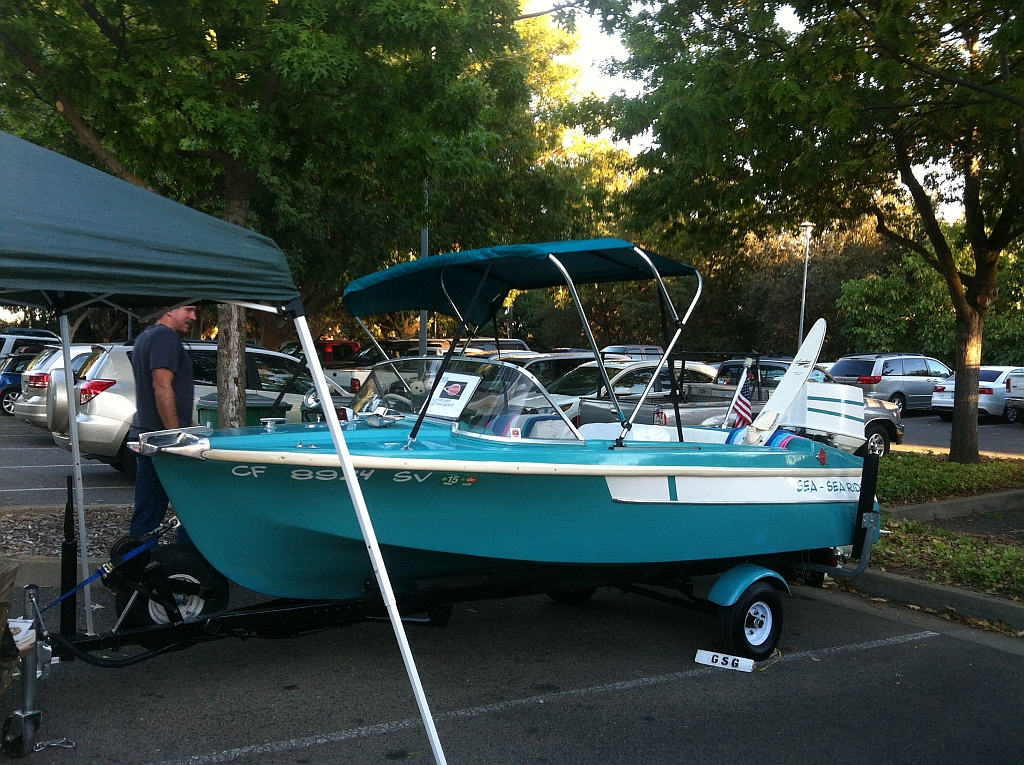 My friend Norm's '54 Crestliner aluminum boat, which is also for sale by the way. Norm did a great job restoring this old boat with all original wood.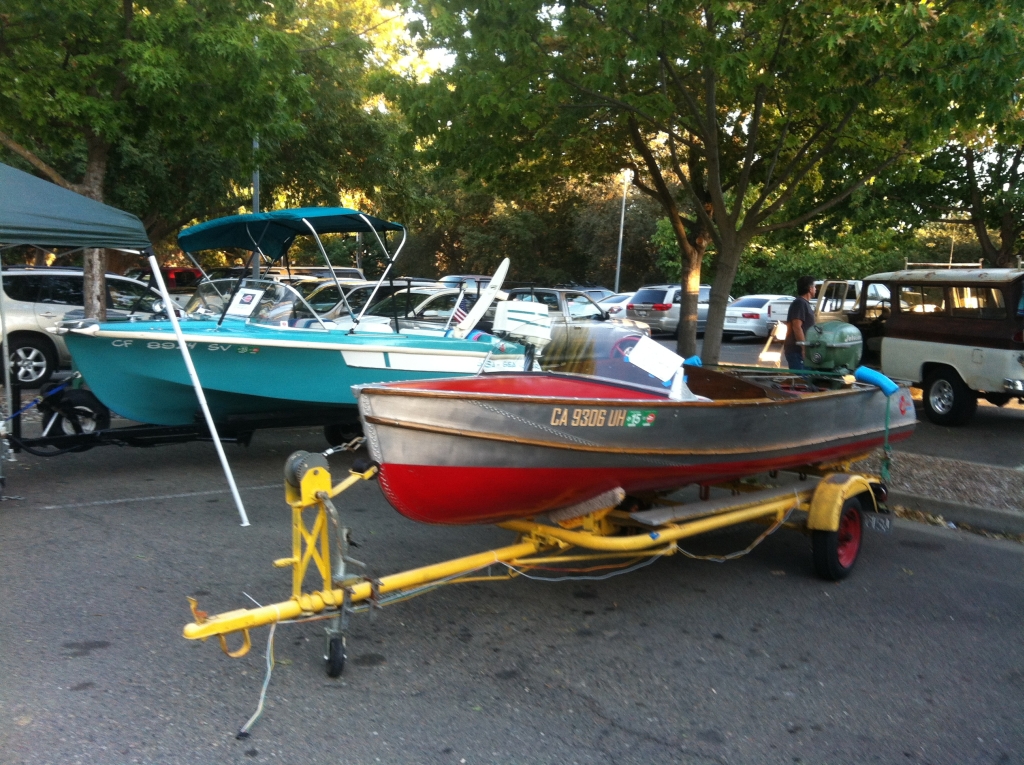 For you Glastron Carlson fans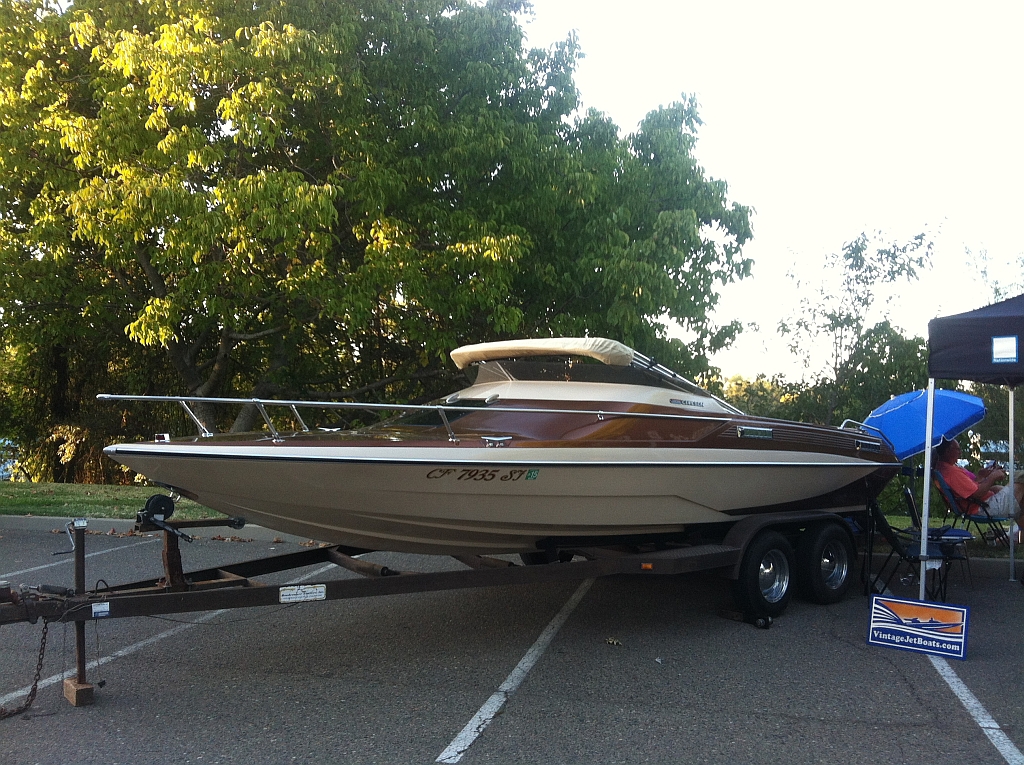 Read more: Another Reason Why I Enjoy This Glassic Community