Welcome to FiberGlassics®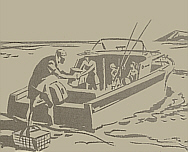 In July 1998 this site began an attempt to recognize the style and creativity of the original fiberglass boat designs from the 50's & 60's, plus capture the spirit of a time that has since past. This site honors the pioneering minds that conceived and created these beautiful, never to be made again, classic fiberglass boats. 

Within this site, you will find information on classic fiberglass boats. There are many sections. All libraries, pictures and information are FREE. Enjoy your time here.
This is a shot of the original FiberGlassics site, circa 1999.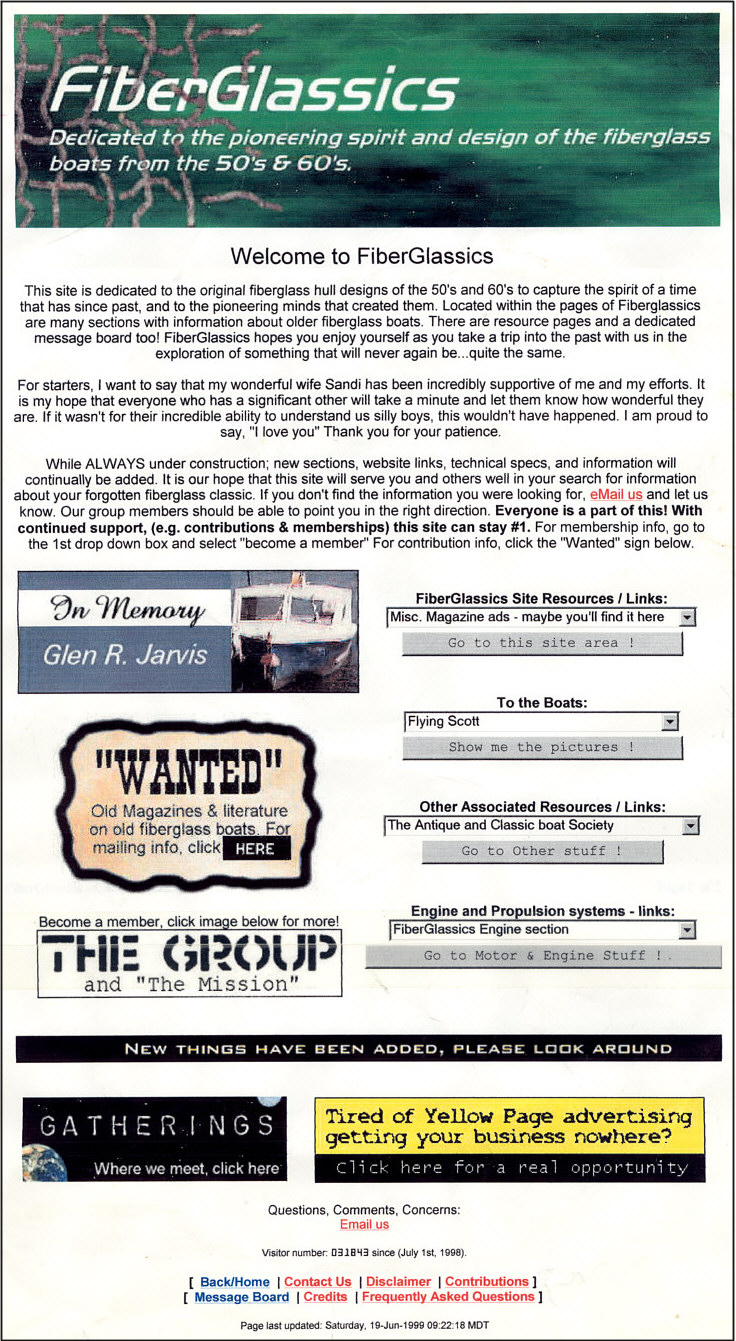 Hagerty Classic Marine Insurance Agency recognizes FiberGlassics.com as one of the first -- and most engaging -- communities dedicated entirely to the classic fiberglass boating hobby. As the world's leading provider of collector boat insurance, we offer a product specially tailored to the collector hobby. In recognition of the FiberGlassics.com's efforts within the collector community, we are now offering a 10% premium discount to all FiberGlassics.com members* . To learn more about Hagerty and its collector boat program, click here or call 1-800-762-2628.
*Discount availability as permitted by state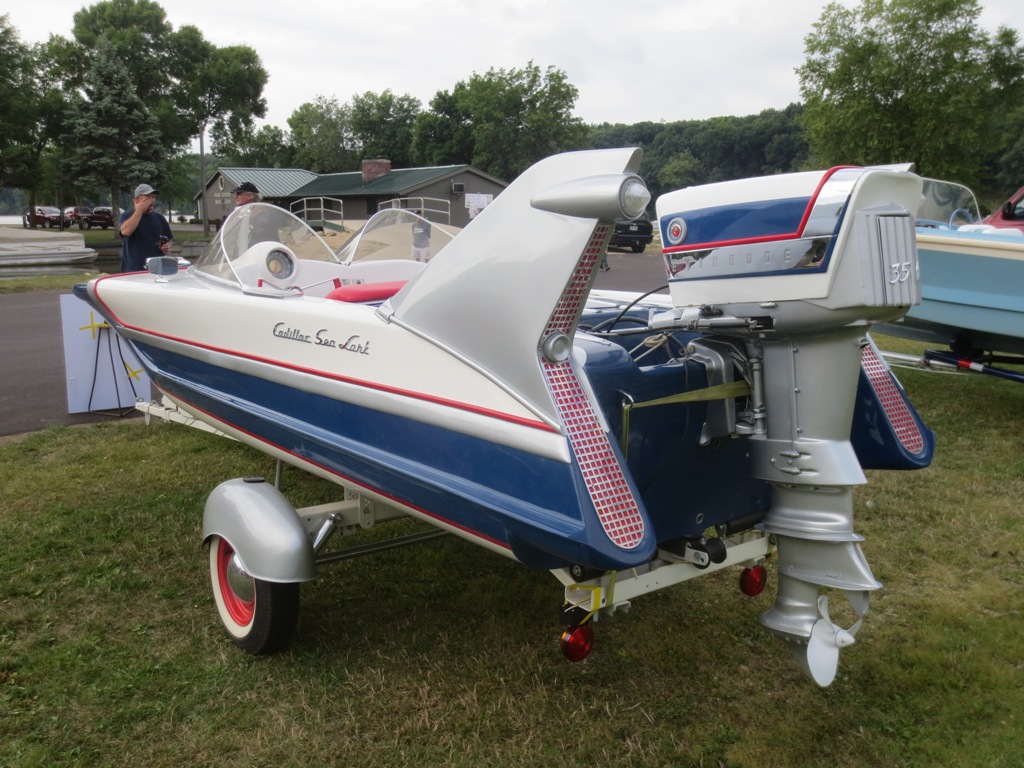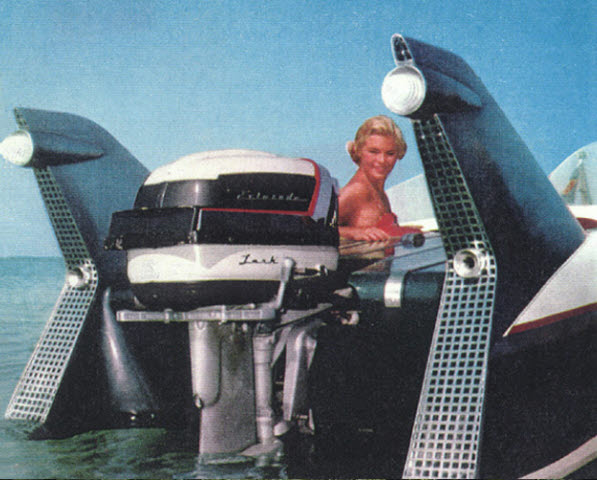 So many questions, we thought we'd define exactly what a "FiberGlassic" is.  There's lots of definitions out there these days so we thought we'd settle it once and for all.

We define FiberGlassic as  a Classic Fiberglass Boat designed and built from  the  50's through  the early 70's..  Our goal is to promote the restoration and enjoyment of these unique craft!.
FiberGlassics®
features:
- The oldest classic fiberglass online boating community
- A large database of information on classic boats - "Glassic Library"
- Forums for discussion, help on restoration and more.
- Calendar of meetings of Fiberglassics members.
- Online Classifieds of Fiberglassics member's ads - "Glassifieds"
- Business Listings to showcase your business - "Glassic Businesses"
- Weblinks to other boating sites - "Weblinks"
- Gallery where users can upload their favorite photos - "Glassic Gallery"
- Glassic Newsletters that users can signup for to receive info and specials.
- Users can edit their profile, upload and define the boats they own so other users can find them.
- Check out the "Glassic Chat" and listen to "Glassic Radio" while online!
With the new FiberGlassics® you'll be able to add to the site on the fly. Galleries, Calendars, everything you could want in an enthusiasts website.

Of course, the forums are always there for your enjoyment at any time. But who needs yet another forum anyway! Why not just plop yourself down here and enjoy our site. Our forums go back to our beginnings in 1999.

Please take a moment to familiarize yourself with our new format and thanks again for visiting!

The staff